Mercosur calls for end of violence and peace talks in Gaza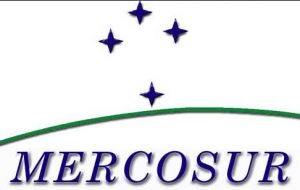 Mercosur expressed "concern and repudiation" towards the spiral of violence in the Gaza Strip, and also regrets the tragic results of the Israeli bombardment of the Palestinian territory.
"Mercosur member countries express their concern and repudiation towards the spiral of violence and intimidation taking place in the Gaza Strip", reads the official statement released by the Ministry of Foreign Affairs from Paraguay, that holds the six month rotating chair of the block until next July. Mercosur members, Argentina, Brazil, Paraguay and Uruguay, "regret the tragic results of almost three hundred dead and wounded among the civilian population" caused by Israel's bombardment which began last Saturday and was continuing today. According to reports from Jerusalem and Red Cross authorities at least 300 people are dead and 900 wounded from the bombing. Member countries "urge both sides to end hostilities and formulate a call for the immediate resumption of dialogue, so as to ensure peace and justice in the region", which has been punished for so long. The statement also points out that "the normal flow of supplies and services must be preserved and facilitated permanently" to address the most urgent needs of the Gaza strip population. Meanwhile during the weekend and Monday home-made rockets and mortars continued to be fired by Hamas militants from Gaza against Israeli territory, the original cause for the massive response of Israel. The Hamas rockets, which are striking further and further inside Israel, in the last few hours killed an Israeli farmer and wounded several other civilians. According to observers and international press an incursion of Israeli tanks into the Gaza strip was imminent. Hamas an extreme faction of the Palestinian Liberation movement rules Gaza.