Paraguay GDP grows 5.8% in 2008; record per capita income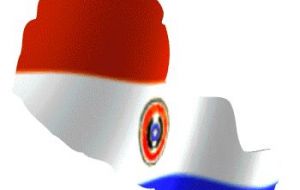 The Paraguayan GDP expanded 5.8% in 2008 with a good performance in almost all sectors and a record per capita income, according to preliminary figures from the Central Bank released this week.
As in 2007 high prices for agriculture commodities and strong domestic demand helped boost the economy of the land locked Mercosur member, which is one of the poorest countries in South America. Agriculture, retail and services, livestock and construction were the most dynamic sectors of the economy, said Carlino Velazquez head of the Central Bank Economic Studies and Statistics Office. This year will also mark the highest per capita income in the history of the country, or rather since statistics were first started in 1962. Based on constant 1994 USD dollars, per capita income reached 1.566 US dollars. Velazquez added that the exceptional performance of agriculture, 10.5%, Livestock, 6.5% and domestic demand helped to maintain the growth rate impetus which in 2007 marked a significant 6.8%. However he also pointed out that beginning the third quarter consumption had suffered a strong deceleration. When asked about 2009 prospects, Mr. Velazquez said that in spite of the significant drop in commodities prices, the country's main exports, the rapid appreciation of the US currency should help other sectors of the Paraguayan economy recover from a "cheap" US dollar in 2007 and 2008. "The world will continue to demand our production, you can be sure of that", underlined the Central Bank official. He also mentioned that construction could turn into a successful surprise if it finally manages to overcome problems of input provision, (iron, cement, home appliances) which were so marked in 2008.