Scandinavian region faces worst recession in 17 years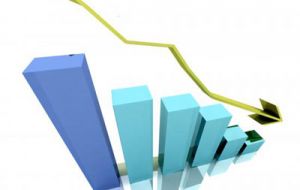 The Scandinavian region economic downturn was highlighted this week when Denmark confirmed it was in the worst recession in three decades while output in Sweden and Finland shrank the most in at least 17 years.
Danish gross domestic product fell 2% in the fourth quarter from the previous period, marking the severest recession since the 1970s. Swedish GDP shrank 2.4% in the period, the most in 18 years, and Finland's output slumped 1.3%, the most in 17 years, national statistics offices said. On February 19 Norway reported that its mainland economy contracted 0.2% in the fourth quarter. The Nordic region is more vulnerable than most to the slump in exports triggered by the global recession. Swedish exports from companies such as Ericsson AB, the world's largest maker of wireless networks, and truck maker Volvo AB, make up about half its GDP. In Finland exports account for about a third of the economy. The average export exposure in the US, Japan, and the European Union is only 10 to 15%, according to Robert Bergqvist, chief economist at SEB AB in Stockholm. "Finland's recession, which started with exports, has spread to services and retail sales," said Anssi Rantala, chief economist at the OP Bank Group Central Cooperative, a unit of the OP-Pohjola Group in Helsinki. "It will show in the jobless rate in the next few months." The Finnish economy may contract as much as 4.4% in 2009, Finance Minister Jyrki Katainen said on February 24. The unemployment rate rose to 7% in January from 6.1% in December as companies including the nation's biggest carbon- steel producer said it will cut jobs. Denmark's economy contracted as households spent less and the global financial crisis sapped demand for exports. The country is suffering more than neighbouring Sweden and Norway, according to Nordea Bank AB, and will be the only regional economy to contract for two consecutive years. Unemployment will double this year, Danske Bank A/S estimates, adding to pressure on consumers after house prices fell in the last four quarters.