Chile dropped six places on list of tourism destinations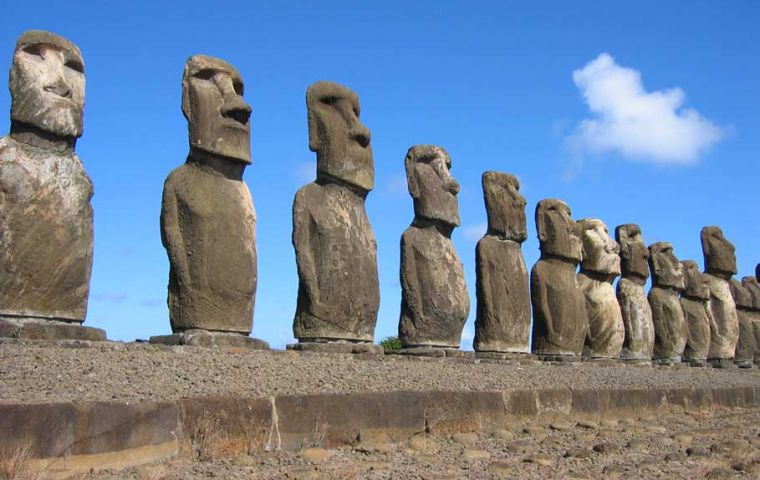 Chile dropped six places in the World Economic Forum's latest travel and tourism ranking for the most competitive and attractive countries for travel and tourism.
Chile is now in 57th place out of the 133 countries included in the study – beating out nearby countries like Peru (74th place) and Argentina (65th).
The study analyzed 14 characteristics including regulations, security, health and hygiene, air quality, road infrastructure, as well as human and cultural resources. The cultural area, which included historic sites, exhibit rooms, and stadiums, is regarded by Chileans as one of the country's strengths, but it is the area where Chile received the lowest grade (2.9 points based on a seven-point rating scale).
The report cites Chile's lack of infrastructure as a big disadvantage for the country's tourism industry. Jennifer Blanke, spokesperson for the World Economic Forum, explained to the Chilean daily La Tercera that Chile "could improve its infrastructure in regards to its hotel capacities and car rental facilities, for example."
The public's generally low regard to tourism is also considered a weakness for Chile. Oscar Santelices, director of Chile's National Tourism Service (SERNATUR), said that this lack of willingness to receive tourists is due to the fact that "tourism in Chile is new. There is no historic tradition."
Chile's National Parks scored 3.2 points. Hernan Passalacqua, consultant at Fitz Roy's tourist department, explained that "tourism in national parks is poorly developed. Many times there is no path to get access to them and they do not have the appropriate infrastructure." He added that the parks' high scores in security is a good sign, but "it needs to be strengthened."
Chile's main advantages are the prevalence of foreign-owned property, easy access to visas, environmental regulations, the international air transportation network, the quality of highways, the extensive use of the Internet among businesses, tourists' high perception of security and affordable hotel prices. Santiago Times