UK Overseas Territory could loose self-government because of corruption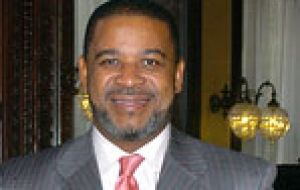 Self-government in the Turks and Caicos Islands, a UK dependency, is set to be suspended after ministers were accused of incompetence and likely corruption, reports BBC.
The Foreign Office is threatening to suspend large parts of the Turks' constitution and hand power over to the governor of the West Indies territory.
This follows a report which pointed to the "high probability of systemic corruption" in its administration.
Chief minister Michael Misick has faced allegations of corruption.
Mr Misick is alleged to have built up a multi-million dollar fortune since coming to power in 2003. He has denied selling crown land for personal gain.
In a written statement to MPs, Foreign Office minister Gillian Merron said a draft order would be put to parliament in the near future seeking a suspension of parts of the islands' constitution.
This follows an interim report by a Commission of Inquiry - led by a retired British judge - into allegations of corruption against members of the Turks' Cabinet and Assembly.
It found "information in abundance pointing to a high probability of systematic corruption or serious dishonesty".
It also concluded there were "clear signs of political amorality and immaturity and of a general administrative incompetence".
The BBC's diplomatic correspondent Paul Adams said if MPs approved the draft order, it would suspend the authority of the government and legislature, the House of Assembly, with powers being transferred to Governor Gordon Wetherell.
Mr Wetherell succeeded Richard Tauwhare last year.
Mr Tauwahre instigated the inquiry but was criticised by the Foreign Affairs Select Committee for not acting sooner to tackle what it said last year was "a climate of fear" on the islands.
In her statement, Ms Merron said ministers had "formed the view" that significant action was required.
"This would be an act of constitutional significance in order to restore the principles of good governance," she said.
The West Indies dependency, which has a population of about 30,000, is a leading offshore financial centre. Thousands of foreign companies are registered in the islands.
Once a dependency of Jamaica, the islands become a crown colony when Jamaica gained its independence in 1962. Residents of the islands have British citizenship.