Uruguay considering reduction of working hours to alleviate crisis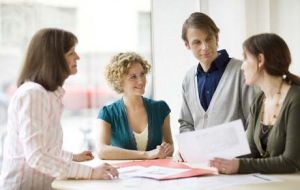 The Uruguayan government is considering reducing working time to lighten the impact of the global financial crisis, local media reported over the weekend.
The measure, proposed by the country's biggest workers union, can not be applied without employers' consent and if put into practice, will lead to a salary cut, pointed out Uruguayan Labour Minister Eduardo Bonomi.
The salary cut was not foreseen in the initiative of the National Convention and Inter Work-Union Plenary of Workers (PIT-CNT), with Milton Castellanos, leader of the Union, saying shortened working hours "not necessarily" implies reduced salaries.
Castellanos said the country is still "not in a drastic situation," but admitted that "there are some symptoms to take care about."
Bonomi and Castellanos agreed that the working time reduction proposal must be negotiated for implementation in the most vulnerable sectors.
The unemployment rate in Uruguay rose one percent from December 2008 to reach 7.38% in January 2009. Although the one digit unemployment is a record not seen in Uruguay for several years, the opposition claims that the government statistics office included as employed the 120.000 "solidarity salaries" (handouts) to the population living in indigence conditions.
Uruguay has a population of 3.2 million and 700.000 retired and pensioners. The government announced a few weeks ago it expected economic growth of 3% in 2009, a sharp fall from 10.6% in the previous year. However the latest estimates are down to 1.5 to 3% growth.