Chile supports India as permanent member of UN Security Council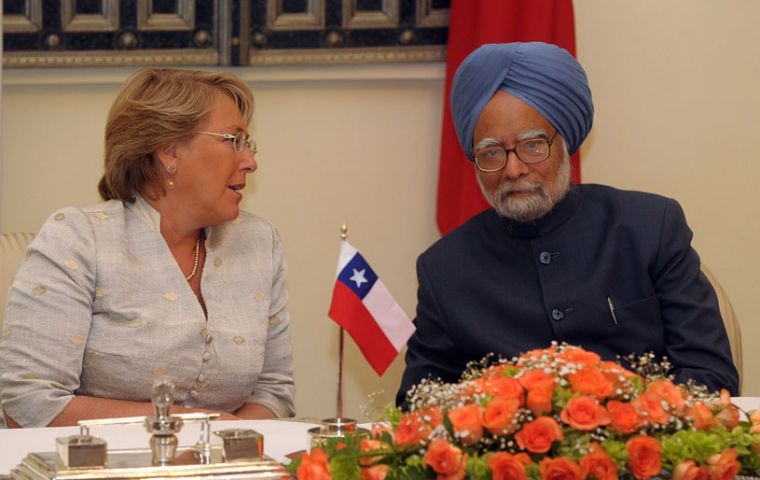 India and Chile reaffirmed their support for a comprehensive reform of the United Nations including expansion of the Security Council to make the world body more representative, legitimate and effective.
PM Manmohan Singh and visiting Chilean President Michelle Bachelet stressed and acknowledged the need for continued efforts by member states to ensure "meaningful and result-oriented intergovernmental negotiations".
The joint statement issued after the meeting said that Chile reiterated its support for India's permanent membership on an expanded UN Security Council. It also confirmed their reciprocal support for each other's candidature for non-permanent membership of the UN Security Council for 2011-12 (India) and 2014-15 (Chile).
Bachelet also strongly condemned the Mumbai attacks. "Pursuant to the attacks, the President of Chile had written to the Prime Minister of India condemning the `heinous and cowardly terrorist attacks as they constitute crimes against humanity and a threat to human safety on a global scale'. Chile voiced the hope that the intellectual and actual perpetrators would be identified soon and brought to justice," the statement said.
In this connection, both leaders called for enhanced international cooperation and exchange of information through appropriate channels in order to enhance the ability of the governments to fight terrorism. They reiterated that early conclusion of the Comprehensive Convention on International Terrorism was imperative to consolidate counter-terrorism efforts within the UN.
The two leaders held discussions about the ongoing financial and economic crisis and agreed that it was important that the regulatory failure in developed countries leading to the crisis should be urgently addressed.
They called on developed countries to ensure uninterrupted flow of development assistance and credit, as well as encouraged the flow of foreign direct investment into developing countries.