Falkland Islands: Weekly Penguin News Update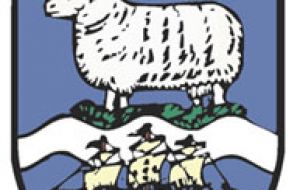 Headlines: Chamber clashes with FIG over lack of action; 'Increased broadband' announced by Cable and Wireless.
Chamber clashes with FIG over lack of action
THE Government (FIG) has claimed to be taken by "complete surprise" by the Chamber of Commerce's announcement that they were pulling out of the Telecommunications Consultative Forum.
The group had been set up at the suggestion of the Chamber in October 2008 and met for the second time on February 24, with the purpose of engaging customers in direct talks between FIG and Cable and Wireless and to participate in the progress of regulation and service improvement.
The Chamber Council said that little progress had been made in ensuring the meetings formalised a regime of greater transparency as recommended by the Government's telecommunications consultant Dr Chris Doyle in his 2007 report.
They also observed that in Dr Doyle's 2005 report he had said that prices were too high, quality of service was too low and inconsistent and advanced business internet services were inadequate. Little or nothing had been done to address these reports, said the Council.
The Government's inability to scrutinise Cable and Wireless' activities had severely hindered private sector development and let down season and other consumers on the Islands, was the view of the Chamber.
Councillor Mike Rendell said that the indication that the Chamber intended to distance itself from playing a meaningful part in shaping improvements in regulation and service was of concern. He said it was at a stage when telecommunications were in need of "considerable examination."
He said: "This is bad news for FIG and Cable and Wireless, but even more importantly for the membership of the Chamber of Commerce and for the public at large."
It was therefore vital, said Cllr Rendell, that other public or business representatives come forward and contribute, particularly with the impending visit of Dr Chris Doyle in April.
At Monday's Public Meeting Cllr Mike Summers said that Dr Doyle had been asked to draft new legislation for the regulation of telecommunications in the Falklands. When this was received it would be put high on the agenda at the Attorney General's Chambers.
Cllr Rendell said it was not possible for FIG to adequately regulate Cable and Wireless with the current legislation, because broadband was not covered by it, he said.
Having the final say on Thursday, the Chamber issued a further statement saying that the Chamber and its representatives had made their decision because they were not going to stand idly by and participate in a user group which allowed the service provider to walk all over the consumer. "We demanded greater regulatory transparency, valid service level statistics, timely improvements etc. and we were not seeing any of this in the user group meetings, or in any actions resulting from them," said the Chamber Council.
'Increased broadband' announced by Cable and Wireless
WHILE the wrangle between the Chamber of Commerce and FIG continues, Cable and Wireless announced today that the upload capacity of broadband is to be doubled and the download capacity increased by 33 per cent.
The improved service is to become operational from the second week of April 2009 for use by broadband customers.
The upgrade takes the upload capacity from the current 2Mb/s (megabytes per second) to 4Mb/s, while download capacity is to be increased from the current 6Mb/s to 8Mb/s.
Aaron Richardson, Director of Cable and Wireless South Atlantic Ltd, said he was confident that the increase would be "greatly welcomed" by broadband customers.
He added: "The timing of the upgrade is to fall in line with the imminent completion of the Camp network upgrade which will give all Camp users the opportunity to have broadband delivered to their homes for the first time. Similarly, with the introduction of our new WiFi service both in Stanley and Mount Pleasant our customers now have more opportunities to log-on, in more places, than ever before."
Mr Richardson said that in the weeks and months to come some considerable challenges were still to be faced: "This uplift represents a considerable increase in our cost base; space-segment is expensive. As our user base remains static into the future, with just a few more customers to be connected to the new Camp network over the next few weeks, it is going to be a challenge to determine how we best allocate this extremely limited resource in a cost effective way.
"In order to best serve our customer base, we will continue to monitor and dynamically allocate our resources to best serve the community as a whole. After monitoring our international internet circuit usage for the last few months we can see that VOIP usage is accounting for nearly 50% of our outgoing capacity at peak times of day. This significantly impacts the experience of the majority of our web browsing users. Cable and Wireless will seek to ensure that the effect of this on our ADSL subscribers customer experience is minimised. "
Mr Richardson said there would be a few minor outages over the next few weeks to implement the new capacity upgrades; however the company would endeavour to notify customers in a timely way wherever practicable. "This is a major step in providing an ever improving service," he concluded.