Petrobras guarantees fuel supply ahead of five day strike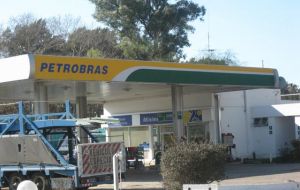 Brazil's government managed oil and gas corporation Petrobras said there is "no chance" a planned strike by its workers beginning Monday will limit the country's fuel supply.
Petrobras is ready to maintain fuel supplies during a walkout, refining and petrochemicals chief Paulo Roberto da Costa told reporters today in Rio de Janeiro who admitted that "there may be a temporary drop in output because of a strike, fuel stockpiles will guarantee supply".
"There is no chance the Brazilian market will be without fuel because of the strike," da Costa said. "We have a contingency plan ready."
Brazil's oil workers confederation said this week it rejected a proposal from Petrobras on profit and revenue sharing, and workers plan to walk out starting March 23. Unions at refineries, offshore oil platforms and other units voted to strike for five days over bonuses and safety, union national coordinator Joao Moraes said on March 18.
During a July 2008 strike, output was cut in Brazil's Campos basin, the source of 85% of the country's oil, by as much as 400,000 barrels a day, or more than a fifth of the domestic crude oil production at the time.
A strike would come as Brazil seeks to boost output more than 14% this year and embarks on a 174.4 billion US dollars five-year spending plan.