Brazilian credit for Aerolineas to purchase 20 aircrafts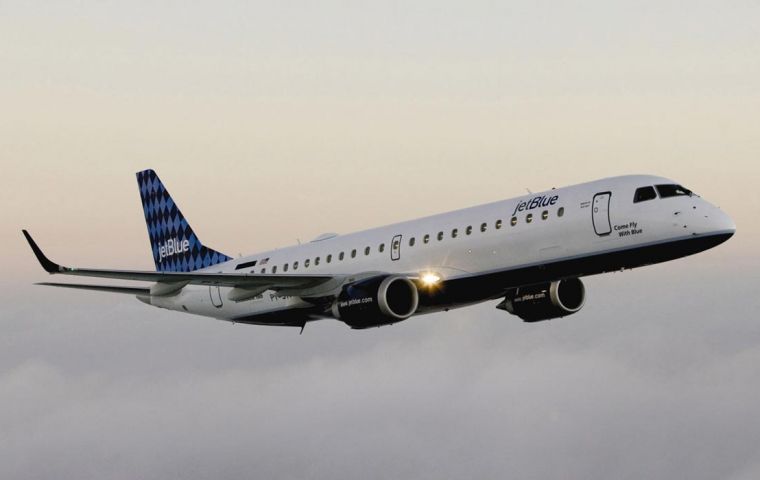 Brazil has agreed to lend 700 million US dollars to state-owned airline Aerolineas Argentinas to fund its purchase of 20 planes from Embraer in an effort to save jobs at the aircraft maker.
"It's a very important contribution to safeguard jobs not only at Embraer but also in companies that provide parts and supplies" said Ivan Ramalho, executive secretary of the Industry and Trade ministry.
The funding will be delivered over five years and will be used to buy Embraer 190 models that seat up to 114 people
Embraer said in February it would slash 20% of its workforce, a controversial decision that unions challenged in court but was settled in the company's favour.
The Argentine government recently expropriated Aerolineas, the country's biggest airline, and cargo carrier Austral from privately held Spanish tourism group Marsans, saying the owner had operated them badly and run them into debt.
Argentine President Cristina Kirchner met with Brazil's President Lula da Silva in Sao Paulo last week to discuss Argentina's protectionist measures amid the global financial crisis.
Following the meeting it was announced that Brazil Economic and Social Development bank would extend a 700 million US dollars credit to Argentina for the purchase of mid-range aircrafts.
The loan is also panacea for credit-starved Argentina and its plans to renew Aerolíneas ageing fleet.
In related news Embraer confirmed the signing of an agreement to sell 24 Super Tucano combat aircraft to the Ecuadorian air force for use in patrol missions and pilot training.
Embraer did not specify the size of the contract, but by way of comparison, Colombia paid 234.5 million US dollars for 25 Super Tucanos. The Super Tucano is a turbo-prop multi-purpose aircraft that can carry a wide array of both conventional and smart weapons.
Ecuador ordered the two-seat version of the plane to facilitate use as a trainer.
"We're very honoured to expand our relationship with the government of Ecuador, a country that operates different models of Embraer aircraft," the firm's executive vice president for defence products, Orlando Jose Ferreira Neto, said in a statement announcing the deal.
"The Super Tucano is the ideal aircraft to execute patrol and training missions, and we are sure that it will fully meet the needs of the Ecuadorian air force," he added.
With the new contract, Embraer has sold a total of 169 to the air forces of Ecuador, Brazil, Colombia, Chile and the Dominican Republic.