OECD removes all countries from tax havens blacklist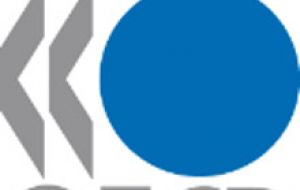 The Organization for Economic Cooperation and Development (OECD) announced the removal of all countries blacklisted for alleged tax havens. "OECD welcomes recent commitments to the internationally agreed tax standard on exchange of information made by Costa Rica, Malaysia, Philippines and Uruguay".
These were the four jurisdictions surveyed by the OECD Global Forum which had not made commitments as of the 2nd April. They have now officially informed the OECD that they commit to co-operate in the fight against tax abuse, that this year they will propose legislation to remove the impediments to the implementation of the standard and will incorporate the standard in their existing laws and treaties. As a result, they have been moved to the category of "jurisdictions that have committed to the internationally agreed tax standard, but have not yet substantially implemented" in the OECD progress report first issued on 2 April.
At a joint press conference with EU Commissioner László Kovács, the Secretary General of the OECD Angel Gurria said: "We continue to see quick progress in the adoption of the OECD standard. I very much welcome that all jurisdictions surveyed by the OECD Global Forum are now committed. We need a level playing field and are looking forward to quick implementation of the standard."
The progress report issued by the OECD on 2 April, following the G20 London Summit, shows progress in the implementation of the standard on exchange of information for tax purposes.
The OECD will now work in the framework of its Committee on Fiscal Affairs and the Global Forum with all jurisdictions concerned on the implementation of these commitments, speeding up the process of concluding and negotiating tax information exchange agreements, achieving a swift and effective implementation, reviewing our Global Forum, and engaging developing countries, said OECD statement.
Following the G20 summit Uruguay protested that it had been wrongly included on the OECD blacklist, and the OECD said it was happy the country had agreed to its tax transparency rules after listening to Uruguayan complaints.
The Philippines and Malaysia had also said they were talking to OECD to remove themselves from the list.
Separately, the US Treasury said it had begun negotiations with Switzerland to amend their 1996 bilateral income tax treaty.
Switzerland decided last month to ease banking secrecy and fully adopt OECD tax standards. The government agreed to begin negotiations with the US and Japan on tax co-operation.