Boreal summer and OPEC push oil to new six-month high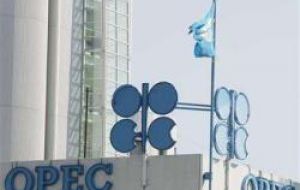 Oil surged past 65 US dollars a barrel on Thursday to a fresh six-month high after OPEC decided to keep output unchanged and data showed a steep drop in US crude inventories.
US crude stocks fell by 5.4 million barrels in the week to May 22, according to the US Energy Administration, which represents a 700.000-barrel decline, as refiners speeded output ahead of the northern hemisphere summer.
Analysts said while the data showed gasoline demand still trailing year-ago levels, it was looking stronger during the seven days leading into the May 23-25 Memorial Day holiday weekend, which traditionally kicks off summer holiday travel.
OPEC Secretary-General Abudullah al-Badri told Reuters Financial Television that US demand was showing signs of recovering after the economic crisis battered global consumption and sent crude prices off record highs near 150 a barrel in July.
OPEC ministers meeting in Vienna opted to leave target output levels unchanged as they bet a strengthening economy and signs of rising demand would support prices.
Some members of the 12-member producer group voiced concern that high global inventories could weigh on prices, but Saudi Arabian Oil Minister Ali al-Naimi said demand was rising and would drain away excess supplies.
"The price is good. The market is in good shape. Recovery is under way. What else could we want?" he said.
Despite OPEC's optimism about demand, revised EIA estimates for US oil consumption in March showed demand down more than 5% from year-ago levels to the lowest level for the month in 12 years.
The OPEC release said that although some recent positive economic indicators point towards the possibility of the recession bottoming out before year end, the world is nevertheless faced with weak industrial production, shrinking world trade and high unemployment: for this reason the conference decided to maintain the current production levels unchanged for the time being.
The situation will be reviewed at the next Ordinary Meeting of the Conference, scheduled to take place at OPEC headquarters in Vienna, September 9.