UK Vauxhall unions fearful of GM Europe/Magna Canada deal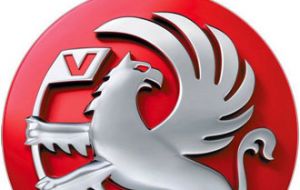 British union leaders say they fear for UK jobs after a deal was announced to save the European arm of General Motors. Germany has agreed a deal with Canadian car parts maker Magna International to take over most of GM Europe, which owns Vauxhall and Germany-based Opel.
The UK government says it is optimistic Vauxhall, which employs 5,500 people in Luton and Ellesmere Port, can be saved. But Derek Simpson, general secretary of the Unite union, fears German plants will be saved rather than UK factories.
Under the deal struck late on Friday night, the German government will provide an emergency loan of £1.3bn while the European arm of GM is sold to Magna, with investment backing from Russia.
GM in the US is expected to declare Chapter 11 bankruptcy on Monday.
Speaking after the deal was announced UK Business Secretary Lord Mandelson said Magna had made it clear it was committed to continued production in the UK. He added that he would be seeking a meeting to "reinforce that commitment".
But he added: "Of course it will involve change, there is excess capacity."
Mr Simpson told BBC News: "I'm not entirely certain where it leaves Vauxhall. If there is overcapacity in Europe and Magna and the people associated appear to be making very strong commitments not just to Opel but particularly to the German plants, doubtlessly based on the support of the German government, it makes you wonder where the cut in capacity will come.
"That's the great worry - that the German plants will be saved and that just puts more pressure on everywhere else, obviously including the UK."
While there was no reason why Vauxhall could not be saved, he said it was "easier, cheaper and quicker to dismiss UK workers than elsewhere in Western developed Europe".
Mr Simpson said the British government could have been more involved in the negotiations, which took place in Berlin and were attended by German chancellor Angela Merkel and other ministers as well as car firm representatives but not Lord Mandelson.
He added: "I want to know, clearly quite frankly what the UK government's doing to try and ensure that the Vauxhall plants here are indeed as safe."
However he said it was "understandable" the German government had been at the forefront of negotiations, with about half of GM Europe's 50,000 workers employed in Germany.
Ellesmere Port MP Andrew Miller said the UK should "hold" Magna to its commitment to continue production in the UK "not because of them supporting some desperate lame duck but because they'll be supporting a business that's got a real future and that's what this is all about".
He said the 2,200 workers employed directly at the Ellesmere Port plant supported another 15,000 or so jobs in the supply chain, meaning any cutbacks would have a profound effect on the wider region.
But he said the factory had some leverage for negotiation with the new owners because of its high productivity and highly trained workforce, plus the fact it was ideally placed to produced the "next generation" electric vehicles.
Speaking before the deal was struck on Friday, Tony Woodley, joint Unite general secretary with Mr Simpson, said any deal would be better than the company going into administration. He said he hoped the UK government would "get really into negotiations and try to make sure that both of our plants have a long-term future in this really important manufacturing industry".
He added: "If the negotiations that finally settle down see any of our two car plants close then quite frankly questions will have to be asked as to how competent and how capable and how energetic we have been in securing jobs for our country."
Magna, backed by a Russian bank and Russian truck-maker GAZ, says it will invest more than 500 million Euros into Opel. The German government is expected to provide an immediate loan facility of 1.5 billion Euros.
The other potential bidder had been Fiat, which did not attend Friday's talks with the German government, saying Berlin's request for additional funds was "unreasonable".