Auto sales in Brazil rose 5.4% in May from April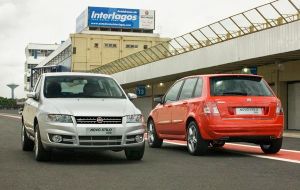 Automobile sales in Brazil rose 5.4% in May from April, rebounding after a sharp decline the previous month, the national automakers' association Anfavea said on Thursday
Sales increased 2.1% from May 2008, to 247.000 units, Anfavea said. Automobile output rose 6.7% month on month in May, but dropped 7.7% from a year earlier to 270,200 units. In the first five months of 2009, new car sales totaled 1.15 million which is 0.1% less than the same period a year ago
Brazil is a major market for global automakers such as Italy's Fiat, Germany's Volkswagen AG, US-based General Motors Corp and Ford Motor Co.
Asian and French manufacturers are also increasingly relying on Brazil to offset slumping sales at home.
The national dealers' association, Fenabrave, said this week that new car, truck and bus sales in Brazil grew 5.4% in May from April.
Exports on the other hand continued to decline, in spite of a 15.3% increase in May over April. However compared to May 2008, exports plummeted 33.7%.
Fiat confirmed in May it was leading in sales with 60.620 units, which is equivalent to 25.5% of the market. One is four cars sold in Brazil were from Fiat with models Palio and Mille the most wanted. In pick ups Strada has a 57.5% share of the market.
The Italian company last month celebrated the manufacturing of its 10 millionth unit in Brazil.