Paraguayan government withdraws bill for Venezuela's Mercosur incorporation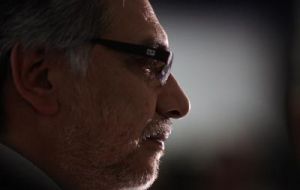 Paraguay's government withdrew a bill that would approve the incorporation of Venezuela to the Mercosur trade bloc fearing a defeat in Congress that could hurt relations between the two countries.
The Paraguayan Congress had scheduled to discuss on Thursday whether Venezuela should be allowed to join the trade group, but the conservative opposition parties that dominate the Senate said they had enough votes to reject the bill proposed by President Fernando Lugo.
"We'd rather withdraw (the bill) because a rejection could cause significant disruption to our relations with Venezuela" Foreign Minister Hector Lacognata told reporters, saying the bill could be revived if they garner more support.
The withdrawal was made through an official letter in which Paraguay's President Fernando Lugo asked Miguel Carrizosa, the speaker of the Senate and Congress, "the withdrawal of the proposed approval of the accession protocol of the Bolivarian Republic of Venezuela into Mercosur".
Lugo, a former Roman Catholic bishop backed Venezuelan membership of Mercosur on the grounds that the oil-rich nation would help balance larger and smaller members of the bloc.
Paraguay's government is also concerned a congressional rejection of Venezuela's membership could hamper 300 million USD debt restructuring talks between state energy firm Petropar and its powerful Venezuelan counterpart, PDVSA.
Venezuela's membership which was approved at the December 2006 Mercosur presidential summit has been approved by Congress in Argentina and Uruguay, but it still needs a green light from Paraguay and Brazil.
Several Paraguayan legislators, including some from the ruling party, have harshly criticized Venezuelan President Hugo Chavez in recent days for shutting down several media outlets and questioned his commitment to democracy.
A similar situation exists with the Brazilian congress where a coalition of conservative Senators and some from the ruling coalition are not satisfied with President Chavez concept of "democratic socialism". Besides Chavez a couple of years ago had harsh words for the Brazilian senators calling them "representatives of the oligarchy".
However President Lula da Silva and Brazil's strong business and manufacturing organizations are lobbying for Venezuela's access to Mercosur following the signing of several infrastructure projects and the possibility of further increasing trade with the food and essentials short country.