British Virgin Islands and Cayman join "white list" of tax standards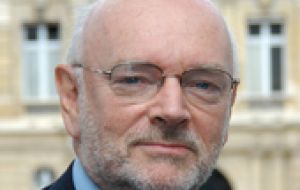 The British Virgin Islands and the Cayman islands have joined the global "white list" of countries using internationally recognised tax standards, the Organisation for Economic Cooperation and Development said last Friday.
The G20 group of leading industrialised and emerging market nations agreed in April to crack down on countries that failed to help out in cross-border tax evasion cases. At the time, the OECD published a "grey list" of more than 30 countries that had agreed to improve transparency standards but had not signed the necessary international accords.
To get off the list, governments had to sign at least 12 bilateral tax agreements in line with OECD standards. The OECD said the British Virgin Islands and the Cayman Islands had both signed pacts with New Zealand to give them the needed quorum.
"Today the British Virgin Islands and the Cayman Islands take their place alongside other countries that have substantially implemented the internationally agreed tax standard," said Jeffrey Owens, head of the OECD's Centre for Tax Policy and Administration.
"Six jurisdictions have moved into this category since April" he added in a statement.
The non-cooperative centres are accused of harbouring foreign tax avoiders who park billions of dollars out of reach of their home authorities.