Japan out of recession in the second quarter after expanding 0.9%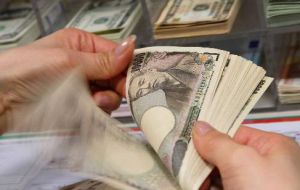 Japan has come out of recession after recording growth of 0.9% in the April-June quarter, compared with the first. The economy had shown four consecutive quarter-on-quarter contractions.
Correspondents say that the rise is due to a huge government stimulus package and it is unclear whether the momentum will be sustained.
Recent figures have shown other nations coming out of recession, including Germany, France and Hong Kong, a sign the global slowdown is easing.
However, the Nikkei Stock Average has been unimpressed by the latest figures - in early morning trading in Tokyo the index was down more than 2%.
If Japan's latest quarterly rate were maintained for a full year, the economy would grow 3.7%, figures from the Cabinet Office revealed on Monday.
Japan officially fell into recession last year and there was a dramatic fall in growth in January-March as the world economic slowdown hit Japanese exports hard.
Massive government stimulus measures helped to boost the economy, including cash handouts and subsidies to buy energy efficient cars and home appliances, the BBC's Roland Buerk in Tokyo says.
Manufacturers also benefited from recovering demand in China and other markets.
But Japan could still face a long road to sustainable recovery, our correspondent says.
Junko Nishioka, chief economist at RBS securities, told Reuters the latest figure was "very good".
"The positive contribution of public spending is likely to continue, so I don't think there will be a return to [contraction], as feared by some," the economist added.
European recovery
The slowdown in the US has hit it hard as American consumers have limited their spending.
In a recent Bank of Japan report, the central bank underlined its cautious view of the economy. While it said conditions in the Japanese economy had stopped worsening, it warned that unemployment would stay high and consumer spending low.
Last month, the bank forecast that Japan's economy would shrink by 3.4% in the 12 months to 31 March 2010.
The French and German economies both grew by 0.3% between April and June, bringing to an end recessions in Europe's largest economies that have lasted a year.
Analysts had not expected the data, suggesting recovery could be faster than previously expected.
And Hong Kong recorded growth of 3.3% in the three months from April to June.
That data was also better than had been expected, with the government subsequently increasing its forecast for growth in the whole year.