France consolidates as main supplier for Brazilian Navy re-equipment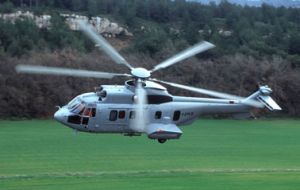 The military cooperation agreement to be signed Monday by Brazilian president Lula da Silva and his French counterpart, Nicholas Sarkozy will make Brazil the "leading naval power" in Latinamerica according to the O Estado de Sao Paulo.
"Probably this is the beginning, but nobody is willing to admit it because it could have diplomatic consequences, but it's the path that will give Brazil the most naval firepower in Latinamerica", underlined Sao Paulo's most influential daily.
"The idea is to have, above all, a dissuasive power superior to that of neighbours", adds the publication.
President Sarkozy arrived Sunday in Brasilia together with eight ministers for the signing Monday, Brazil's Independence Day, of defence cooperation agreements totalling 12.5 billion US dollars.
In an unusual gesture, President Lula da Silva was personally at the airport to receive the numerous French delegation and his peer Sarkozy.
Most of the funds, to be financed by a European consortium of banks headed by NNP Parisbas, will be invested in the purchase of four conventional Scorpone submarines and one nuclear powered all to be built in Brazil.
The transfer of technology is at the heart of the agreement.
At the grand parade Monday in Brasilia, President Sarkozy will be the guest of honour (a similar privilege granted to President Lula da Silva in Paris on the Day of the Bastille, July 14th last year) at the grand military parade.
That same day in Rio do Janeiro the Brazilian Navy will hold a similar display in the sea along the coast of the "marvellous city" where the ship yard for the submarines will be located as well as a naval base.
"I'm convinced that the visit f President Sarkozy will consolidate the strategic association between France and Brazil", forecasted President Lula da Silva in interviews with the French press.
O'Globo from Rio do Janeiro published that these purchases are the first step for the "re-equipment of Brazilian Armed Forces" which during the last 33 years have had no major investments.
"In the mid term Brazil will have a fleet of 10 to 12 submarines and later probably also French frigates", added the Rio do Janeiro daily.
Guaranteeing the "defence of the sea is not only important for Brazil because of its immense natural resources such as offshore oil, but also because 85% of its foreign trade is maritime".
Although Brazilian society is still a bit reticent to discuss defence issues and expenditure because of the last military dictatorship which lasted two decades, (1964/1985) last year President Lula da Silva launched the new National Strategy Defence which was supported by the political establishment
The 12 billion US dollars agreement is basically earmarked 9.5 billion for the navy but also included 50 transport-helicopters, EC-725, French model to be supplied between 2010 and 2016 and built by Brazil's Helibras at its plant in Belo Horizonte and Europe's Eurocopter.