US federal budget deficit at an all time record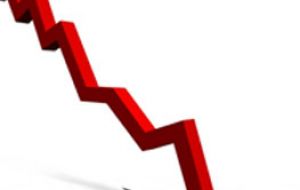 The US federal deficit has reached 1.38 trillion US dollars with one month left for the current fiscal year, according to Treasury Department statistics released on Friday. In August the deficit was 111.4 billion US dollars.
The huge deficit in the 11 months of the current fiscal year is more than triple the amount of red ink incurred during the year-ago period. Deficit for all of 12 months of 2008 was 454.8 billion dollars.
President Barack Obama administration is forecasting that the budget deficit would rise to an all-time high of 1.58 trillion dollars in the current fiscal year. However the new forecast was lower than the 1.84 trillion dollars estimated in February.
At the current pace the US administration admits that the accumulated deficit from 2010 to 2019 could reach over 9 trillion US dollars. The current deficit is over 13% of GDP.
The worsening budget deficit reflects the soaring costs of the government's economic stimulus package and financial rescue program, and the recession, which has resulted in sharp decline in tax revenue. While tax revenue is down, the government is paying out more than expected for unemployment benefits and food stamps.
Two weeks ago the White House announced a budget estimate for fiscal 2009 equivalent to 1.58 billion US dollars, hoping that September which normally delivers a surplus could help with 200 billion US dollars.
However if this is not the case it would mean 12 consecutive months in the red, which has only been recorded three times in recent history: July 1982/May 1983; May 1986/March 1987 and May 1991/March 1992.
The US Treasury pointed out that revenue in August was down 145.5 billion USD compared to a year ago. The eleven months revenue of fiscal 2008 totalled 2.25 trillion compared to the 1.88 trillion of this year.