Uruguay farm-land sales down but prices pick up again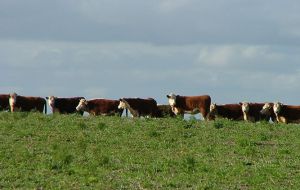 Farm land sales in Uruguay during the first half of 2009 dropped, but the average price for the hectare actually increased 25% compared to the same period a year ago, according to the latest release from the Ministry of Agriculture Statistics Office (DIEA).
Sales operations during the first six months of 2009 totaled 869, equivalent to 143.000 hectares, which is 60% less than the first half of 2008. However the total value of those operations was 328 million US dollars, which means the average price for a hectare of farmland was 2.299 US dollars. The new average signals a bounce back to higher prices compared to the retraction experienced in the last quarter of 2008.
The departments (provinces) which recorded the highest prices for farmland in the first half of this year are Soriano, Rio Negro and Durazno, while those where the largest areas were sold are Paysandu, Tacuarembo and Durazno.
Source: Uruguay Properties