Top marks for South Georgia fishery management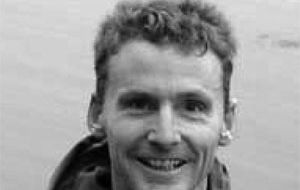 SOUTH Georgia has been marked as the third highest scoring fishery in the world in terms of good management.
Following its five-yearly Marine Stewardship Council (MSC) re-assessment, the South Georgia toothfish fishery has been re-certified as a sustainable and well-managed fishery. Originally certified in 2004, the fishery received an average score of 93 % in its reassessment, making it the third highest scoring of the 52 current MSC certified fisheries.
Despite this success, the Government of South Georgia and the South Sandwich Islands (GSGSSI), who manage the fishery, has pledged a continued commitment to further improving the fishery. This will include an extensive programme of scientific work in order to support management of the fishery over the next 5 years.
Dr Martin Collins, Director of Fisheries at the GSGSSI says: "We are delighted that the toothfish fishery has been recertified and the excellent scores attained reflect the efforts made by the GSGSSI, its scientific consultants and fishing industry to ensure the fishery is managed sustainably. South Georgia is a unique environment and the GSGSSI will continue in its efforts to improve all aspects of the fishery."
Foreign Office Minister, Chris Bryant said: "It's great news that the South Georgia toothfish fishery has done so well - a tribute to all those involved and South Georgia's commitment to the sustainable management of its fisheries. It's also a fine demonstration of how Governments, the Fishing Industry and Scientists, working together, can achieve excellent results for both the environment and the economy."
Rupert Howes, Chief Executive of the MSC adds: "The South Georgia toothfish fishery has excelled in its re-certification scoring significantly higher than the first assessment. It is deeply gratifying to see the GSGSSI commit to further improvements in the fishery which has already made such great strides forward. By leading the way in toothfish certification, the SG toothfish fishery has created a market for certified sustainable toothfish that is now – deservedly – thriving."
The longline fishery currently takes around 3,500 tonnes of toothfish per year and, in the 2009 season, involved 11 vessels from seven flag states (UK, Spain, Korea, NZ, Chile, Uruguay and South Africa).
All vessels carry an international observer throughout the fishing season.
By Lisa Watson - SeAledPR - Stanley