Moody's confirms Brazil's investment grade Baa3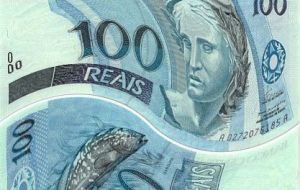 Moody's Investors Service raised Brazil's sovereign debt ratings to investment grade on Tuesday and underlined the resilience of Latinamerica's largest economy to the global financial crisis.
Moody's raised Brazil to Baa3, the lowest investment grade and put in on positive watch, which means it could raise the rating further. Moody's joins Standard & Poor's and Fitch Ratings in extending Brazil investment grade
Brazil's benchmark Bovespa stock index closed 0.9% higher (at performance levels comparable to July 2008, 61.493 points), while the Brazilian currency gained 1% to a one year high to 1.799 Reais to the US dollar.
"Evidence of strong economic and financial resilience...can be seen in the modest and short-lived contraction in GDP, minimal weakening in the country's international reserve position, moderate deterioration in the government debt indicators and lack of financial stress in the banking system," said Mauro Leos, Moody's regional credit officer for Latin America, in a statement.
Moody's had put Brazil's foreign and local currency credit ratings on review for possible upgrade in July, citing the country's resilience to the shocks created by the global financial turmoil.
Brazil's gross domestic product grew a better-than-expected 1.9% in the second quarter of the year, figures released this month showed.
The upgrade by Moody's may help Brazilian bond prices as it increases the pool of potential investors who can buy the debt under fund management covenants. Still, the impact could be limited as the country already holds an investment grade by two other major credit rating agencies.
The upgrade put Brazil's ratings on par with El Salvador, Romania, Bulgaria and Croatia, also rated Baa3 by Moody's.