Social Democracy Is Working In Brazil, Chile and Uruguay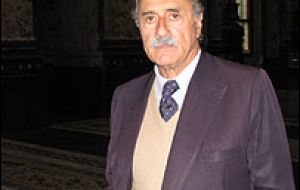 Amongst the different leftist governments in Latin America, there are new and rather strident populist regimes (Venezuela, Bolivia, Ecuador), which seem to grab all the attention.
But there is also a social-democratic strain to Latin American politics – a historical novelty in the region – that is gaining strength. In Brazil, Chile and Uruguay, social democracy is proving that it can work.
What distinguishes these social democratic governments from their populist counterparts is that they are composed of a left that is integrated into competitive, multi-party democracies.
These social democrats were once part of a socialist, revolutionary, or reformist left, tightly allied with labour unions. But they ultimately accepted the market economy, and came to lean toward ideological moderation and to compete for votes in the political centre.
At the same time, motivated by their political competition and their own leftist ideology, these social democratic governments emphasize both economic growth and social inclusion.
These governments' potential to innovate depends on the political resources and power at their disposal. The first government of the left in Uruguayan history has comparative advantages in this respect, for, unlike in Brazil and Chile, Uruguay's social democrats have ruled as a one-party majority government.
The Frente Amplio Broad Front (FA) brings together nearly all the country's left-wing groups and has the loyal support of labour unions; a catch all coalition in political science terms.
Moreover, Uruguay's president, Tabaré Vázquez won his office five years ago in the first round and, by uniting the posts of head of state and party leader, was able to forge a strong presidential leadership and popularity.
As a result, during the cycle of economic prosperity that lasted until 2008, with rising commodity prices and internal dynamism, the Vázquez government insured macroeconomic stability, fiscal balance, and an open market, encouraging competitiveness as well as domestic and foreign private investment.
Despite this economic orthodoxy, Vázquez's government also pursued important policy innovations: protection of human rights was improved; tax reform, including introduction of a general, progressive income tax was undertaken and a more inclusive health system was created. In addition, the government forged policies for the poor with non-contributory income transfers and family allowances, which benefited minors and female who are heads of household.
Public education was boosted by bigger expenditure and a "one laptop per child" program. A labour policy favourable to workers and unions revived Wage Councils for setting pay.
Vázquez's term ends in March 2010. He cannot run again and the looming presidential election promises to be close. Indeed, despite the government's successes, there could be a change, as the Partido Nacional of the centre-right bloc is now running neck-and-neck with the FA.
In the FA primaries, José Mujica won the presidential nomination by defying Vázquez and placing himself farther to the left than his rival, Danilo Astori, who represented a continuation of the present administration. Mujica has a populist profile, based on charisma, anti-establishment stances and an appeal to the poor, which was strengthened by his personal traits and his lineage as a member of the 1960's Tupamaros guerrilla movement, as well as his affinity for the ruling Kirchners of Argentina and the "Bolivarian" left.
Given all this, it might seem that Uruguay's carefully constructed social-democratic alternative could unravel. But the party system and the FA's internal balance of power do not favour any turn abrupt toward radical left or populism.
Indeed, because populist tactics are likely to prove self-defeating in the presidential campaign, Mujica started supporting Vázquez's administration's record and made Astori his candidate to be Vice President, entitled to take the lead on economic policy and participate in the executive.
To stress their social democratic credentials both candidates, Mujica and Astori, have gone on pilgrimages to the United States, Brazil, and Chile.
Moreover, Uruguay's political structures will invariably have a moderating effect on any government that might be elected. Regardless of the president's political slant, if the FA remains in office, the social-democratic reforms of recent years are likely to continue, although with different emphases and considerable variations imposed by the economic cycle and the government's political resources.
If the FA does not win the first round, it will not secure the absolute majority that Vázquez has enjoyed, limiting the government's capacity for innovation. Furthermore, while Mujica has majority support within the FA, he is not the sole chief of the party but just the head of one of its competing factions. His leadership will be sorely tested in the electoral campaign, and also in his presidency should he triumph.
A second term for the Frente Amplio would pose new problems, since the balance of power and political competition will be stronger, both between parties and within the left itself. These challenges may eventually tug Uruguay's social democrats even closer to the experiences of Brazil and Chile.
Like their European brethren, Latin America's social democratic governments should eventually prosper through pluralist democracies and the even more demanding politics of compromise.
Opinion by Jorge Lanzaro - (This essay was originally published at projectsyndicate.org) Santiago Times