US Congress report argues Zelaya's ousting was "legal and constitutional"
Saturday, September 26th 2009 - 06:45 UTC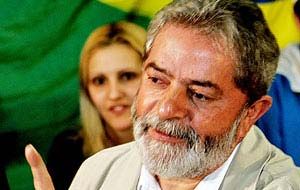 A report from the US Library of Congress legal branch released this week concluded that the ousting of elected Honduran president Manuel Zelaya was "legal and constitutional".
The report from the Congressional Research Service, CRS, an office from the Library of Congress which provides legal analysis and support for policies to members of both houses of the Legislative branch established however, that the expulsion of Mr. Zelaya from Costa Rica was "illegal".
The conclusions of the report were revealed by House member Aaron Schock, Republican from Illinois, who took the opportunity to request that the US State Department resume foreign aid to Honduras and lifts the ban on extending visas to Honduran citizens.
Schock said that the CRS report concluded that the removal of president Zelaya "was constitutional and we must respect this opinion".
The President Obama administration in line with the rest of Latinamerican countries is calling for the instatement of Zelaya to office and has made effective several sanctions against the de facto authorities in Tegucigalpa.
In related news the political activities of ousted president Zelaya from the Brazilian embassy in Tegucigalpa have triggered growing criticisms against President Lula da Silva and Foreign Affairs minister Celso Amorim.
"President Lula da Silva does not authorize or approve that the Embassy should be used for political activities", said the spokesperson for the Brazilian leader.
"Mr. Zelaya is welcome to take refuge but not to promote political activities".
Since Monday when the former president and a group of his followers took refuge in the Brazilian embassy in Tegucigalpa, de facto government troops and police forces have surrounded the compound.
"It is clear that Zelaya will remain as long as is needed in the embassy, until a solution is found to the situation", added the spokesperson speaking in the Executive Planalto building in Brasilia.
"Zelaya runs the risk of arrest if he leaves the embassy; the de facto government has already announced that he will be arrested if the leaves the compound".
As to the group of supporters who are also taking refuge at the embassy, "in the current situation, it is difficult to distinguish between those who are taking refuge and those who are not, so the Brazilian government is not at the moment concerned about making a selection of those who need to be there and those don't need so".
The de facto government has argued that whatever happens in the embassy including the responsibility for Zelaya's life hangs on the Brazilian government.
"The presence of Mr. Zelaya is the Brazilian legation in Tegucigalpa is an act promoted and consented by the Government of Brazil".
Any damages that may occur, "because the legation has been allowed to become a platform for political propaganda which threatens peace and public order in Honduras" will be the responsibility of the Brazilian government said the de facto president Roberto Micheletti.