UK underlines strong ties with the Rock on Gibraltar Day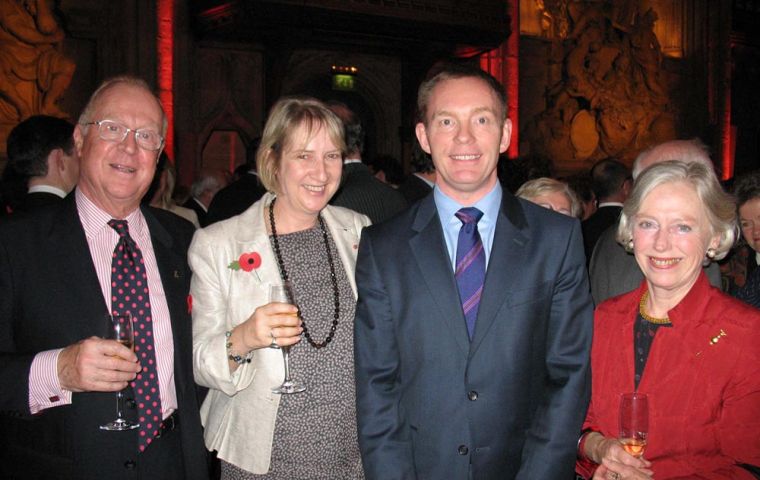 British Minister for Europe Chris Bryant commented on the strong ties that exist between the UK and Gibraltar during the Gibraltar Day reception in the Guildhall of the City of London on Monday October 19th.
Hundreds of guests and two military bands turned the London Guildhall in a magnificent spectacle.
"The 10th Gibraltar Day in the City of London represents an opportunity to celebrate the strong ties that exist between the UK and Gibraltar" he said.
Bryant added that it's almost three years since "Gibraltar's landmark new constitution entered into force and our countries now enjoy a modern relationship that continues to flourish. As the newly appointed Minister for Europe I would like to assure the people of Gibraltar of the UK Government's enduring commitment to their rights and freedoms".
"As someone who spent part of his childhood in Spain and has a profound respect for the constitutional settlement in Gibraltar, the only difference anyone will be able to detect in my support for Gibraltar's enduring rights is that I can repeat them in English and in Spanish".
Last week the Forum for Dialogue on Gibraltar, which included official level representation from the UK, Gibraltar and Spain, met in London and after constructive discussions on a range of issues and areas of cooperation agreed a timetable for implementation.
This meeting built on the progress made by the ministerial meeting which took place in Gibraltar in July this year which was attended by Gibraltar's Chief Minister Peter Caruana, Miguel Angel Moratinos for Spain and Foreign Secretary David Miliband for the UK. The ministerial meeting was notable as it represented the first visit to Gibraltar by a sitting Spanish Minister in 300 years.