US largest commercial real-estate lender files for bankruptcy protection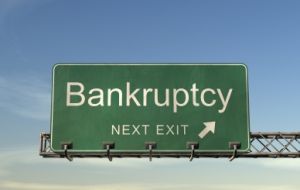 Capmark Financial Group Inc., one of the largest commercial real-estate lenders in the United States announced that it had filed for bankruptcy protection. The firm said it has filed motions to allow it to continue to pay vendors and salaries, and that the move "should not impact the way Capmark does business with its customers and partners."
The company said in a statement the move was due to conditions in the financial and commercial real estate markets and a lack of available capital. Capmark was formerly GMAC's commercial property arm.
Capmark said that it had been negotiating the terms of the bankruptcy with its creditors, which include banks Citigroup and JPMorgan Chase among others, but that it had not reached an agreement on a prearranged bankruptcy.
The company said its Utah-based bank, Capmark Bank, is not part of the filing. Capmark Investments, Capmark Securities and its Asian, Indian and European units are also not in the bankruptcy, it said.
Capmark listed 20.1 billion US dollars in assets and 21 billion USD in liabilities as of June 30, 2009 in the bankruptcy filing, which was made in US Bankruptcy Court in Wilmington, Delaware.
Capmark, which posted a 1.62 billion USD second-quarter loss, has been trying to raise cash through targeted sales and plans to sell its mortgage and loan servicing business. In September it signed a deal to sell that business to Berkshire Hathaway and Leucadia National for 490 million.
The company said it had 500 million of cash and cash equivalents available to fund its operations as of October 23. The source said it would not need any immediate additional financing for bankruptcy such as a debtor-in-possession loan.