Future algae bio-fuel production confirmed in southern Chile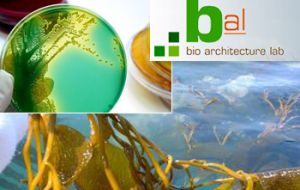 United States corporation Bio Architecture Lab (BAL) has founded a subsidiary, BAL Chile, through which the company has already begun cultivating 100 hectares of seaweed on the island of Chiloé, with the aim of producing bio-fuel.
The project, in which 5 million US dollars will be invested, considers the construction of a pilot plant in the region of Los Lagos, in which the sea weed will be used to produce ethanol.
This innovative project was developed "thanks to the union of technology from US and Chilean experience in the development of aquaculture cultivation" reports Economía y Negocios Online.
BAL developed micro-organisms that trigger a fermentation process in the algae, which in turn produces bio-fuel and by-products that can also be commercialised, such as iodine and feed for the salmon industry.
The company has teamed-up with local companies, like San José, and with numerous universities, including that of Los Lagos in southern Chile.
The promoters of the project expect that, by next June, the seaweed will be ready for harvest in a surface area of 10,000 hectares spanning the length of the entire country. The aim is to produce 165,000 cubic metres of ethanol, eventually equivalent to 5% of total gasoline consumption in the country.
BAL estimates that it will need to invest100 million USD in one or more large-scale production plants, which could be operational in three years. BAL said it expects to transfer this know-how to the United States and Norway. (FIS).-