Construction reliance economy no longer an option for Spain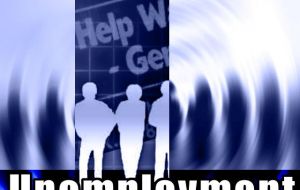 Spanish jobless claims increased by 60,593, or 1.6 percentage point in November, the fourth monthly increase running, admitted the government on Wednesday. The number of people seeking jobless benefits rose by nearly 900,000 or 29% on the year to reach 3,868,946, the Labor ministry said.
"The jobless rise has been less than the previous month and much lower than the same month last year," employment secretary Maravillas Rojo said in a statement. Jobless claims rose on a monthly basis by 2.6% in October, 2.2% in September and 2.4% in August, after three months of declines.
Spain's GDP contracted 0.3% in the third quarter, its fifth straight quarterly decline, even as the entire Euro-zone officially joined the United States and Japan in emerging from recession during the same period.
Europe's fifth-biggest economy has proved especially vulnerable to the global credit crunch because growth relied heavily on credit-fuelled domestic demand and a property boom boosted by easy access to loans that has collapsed, leaving around one million new homes unsold.
Spain's government on Friday approved a sweeping reform package designed to reduce its recession-hit economy's reliance on the construction sector and usher in a more sustainable growth model.
"The growth model based on construction was bad for the economy and for the environment," Economy Minister Elena Salgado told a news conference after the "Strategy for Sustainable Economic Growth" was passed.
The reforms include measures to streamline bureaucracy, improve education and encourage companies to have a more international focus as well as tax breaks for firms that innovate and the promotion of investment in the renewable energy sector and high-tech industries.
The plan is designed to take effect next year and transform the Spanish economy, Europe's fifth-largest, over the next decade.
To promote the goals of the strategy the government approved the creation of a new 20 billion Euro investment fund, partially financed by the state and Spanish banks.
Spain's main business federation argues the government needs to lower the cost of firing workers in order to encourage companies to hire and give the economy a much-needed boost but President Rodriguez Zapatero has repeatedly refused to take any steps to reduce workers' rights.
Speaking in Madrid on Monday, European Central Bank President Jean-Claude Trichet said Spain needed to find a new engine of economy growth.
"Spain was on a pattern of growth in the run-up to the (global financial) crisis that was not sustainable," he said.
Spain accounts for just three percent of "high-quality" European exports, compared with 12% for France or almost a third for Germany, according to a recent study by the Paris-based CEPII institute.