Century old NZ butter found next to Scott's camp in Antarctica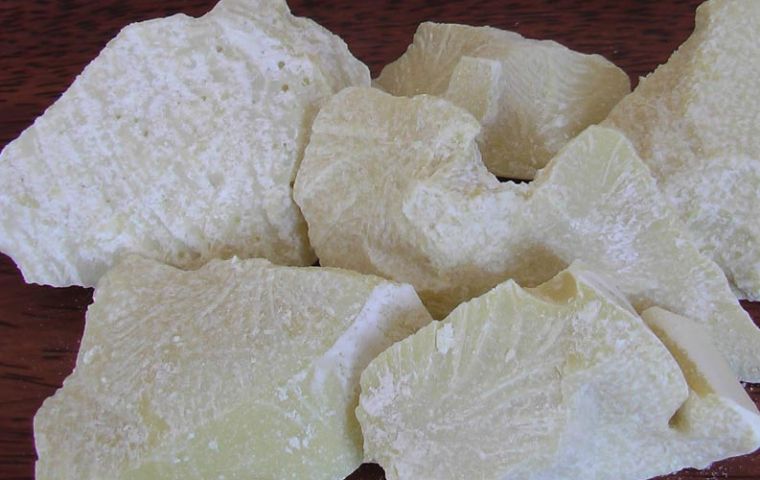 An almost 100-year-old pack of New Zealand butter, in good condition, has been found in Antarctica. The butter, bearing the maker's Fern leaf symbol and date, was found in a sack by workers at New Zealand's Scott Base, reported on Monday NZ press.
The Antarctic Heritage Trust team said the butter was found frozen in an area near the hut, which belonged to British explorer Robert Falcon Scott in the early 20th century. "What's amazing is how strong that smells. Nearly a 100 years -- very, very strong, possibly a bit too strong?" said Lizzie Meek of the New Zealand Antarctic Heritage Trust.
The butter bears a label reading "CCCDC," which is believed to stand for defunct New Zealand firm Canterbury Central Cooperative Dairy Company.
"(It's) very exciting because there's such a strong connection with New Zealand. And a lot of supplies were given to the expedition by NZ companies and New Zealand people. But it's great to find one with that instantly recognizable Silver Fern and in such great condition relatively speaking," Meek said.
Meek said the team plans to return the butter to its former location for another 100 years. "I hope it'll look pretty similar, perhaps a little dustier but pretty much exactly the same," Meek said.
Scott' expedition to reach the South Pole at the beginning of last century took over two years and when he finally accomplished the feat, 17 January 1912, Norway's Roald Amundsen had beaten him by five weeks.
Scott and his men died in the return trip from the pole.
Another NZ team, only a month ago, discovered in the Antarctic two boxes of Scotch whisky belonging to explorer Ernest Shackleton.