Another austerity year ahead for Cubans announced Raul Castro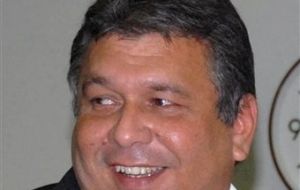 The Cuban economy grew by only 1.4% in 2009, far from an initial forecast of 6%, Economy and Planning minister told parliament this week. Marino Murillo said that Cuba's exports fell by 22.9% this year, while imports were down 37.4%. Prospects for 2010 are modest: 1.7% growth.
The minister added that in 2009, workers' productivity declined by 1.1%, wages rose 2.9% and investments dropped by 16%. The Cuban economy expanded 4.8% in 2008.
Murillo attributed the scant growth this year to the 47-year-old US economic embargo, the effects of the international financial crisis and the three hurricanes that caused losses of 10 billion USD in 2008.
Imports of good and services tumbled 37.4% this year, said Murillo, significantly faster than exports which dropped 22.9%, in line with the government's drive to reduce hard currency expenses. This in spite of the fact Cuba imports two thirds of what it eats.
Murillo said lower global prices for metals (nickel), less demand for cigars and lobster, and lower income from foreign visitors created "a marked slowdown in hard currency inflows…and because of this Cuba had faced difficulties in meeting foreign payment commitments".
He announced Cuba would soon start talks on restructuring debts with some companies and other governments.
In the presence of President Raul Castro, the minister also outlined the priorities of the Government Social and Economic Plan for the coming year.
The chair of the retired Fidel Castro at the presidential table was left vacant, as it has been in all previous years since the Cuban leader stepped down in favour of younger brother Raul after being stricken with a severe illness in July 2006.
Murillo said that for 2010 the government will continue to strive for a balanced budget, to give priority to the areas of production that earn foreign currency, and will make only those investments that contribute to that end. Budget deficit was cut from 6.7% of GDP to 4.8% and next year the target is 3.5%.
In his speech, President Castro warned that 2010 will be an even more "difficult" year in which he is not willing to run risks of "improvisation and haste" in introducing changes.
"I'm aware of the expectations and honest concerns expressed by lawmakers and citizens with regard to the speed and depth of the changes that we have to make in the functioning of the economy, in order to strengthen our socialist society," he said.
Nonetheless, he said that "we're progressing with a comprehensive focus" toward the "modernisation of the Cuban economic model", but "there's no room for the risks of improvisation and haste".
He added that his government will focus mainly on food production and jobs in 2010.