Minutes show Bank of England unanimous vote on December decisions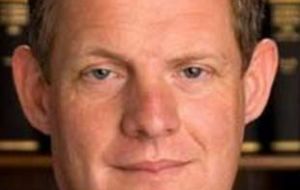 All nine members of the Bank of England's Monetary Policy Committee (MPC) voted to hold interest rates at its December meeting. Minutes from the meeting also showed that the MPC was unanimous in voting to maintain the £200bn quantitative easing (QE), or asset buying, programme.
The MPC agreed that the medium-term outlook for inflation had not changed since its November inflation report.
In November, the committee extended its existing £175bn QE programme by £25bn.
That decision, however, had been split.
Seven members voted for a £25bn expansion, while chief economist Spencer Dale favoured no expansion and David Miles wanted a £40bn increase.
The December minutes said that the two still thought "a slightly different scale of asset purchases could still be justified".
"But the lack of significant news on the month meant that the case for deviating from the program of asset purchases announced in November was outweighed by the benefits of completing it as planned," the minutes said.
The British Chambers of Commerce agreed that there was "no immediate need" to increase the size of the program.
But the group's chief economist David Kern added: "It is disappointing that the MPC has not considered new ways of addressing the persistent weakness in bank lending to business.
"A cut in the rate of interest paid on commercial bank deposits held with the Bank of England may be worth considering"