Venezuela imposes power cuts and announces network of "Socialist" shops
Thursday, December 24th 2009 - 09:57 UTC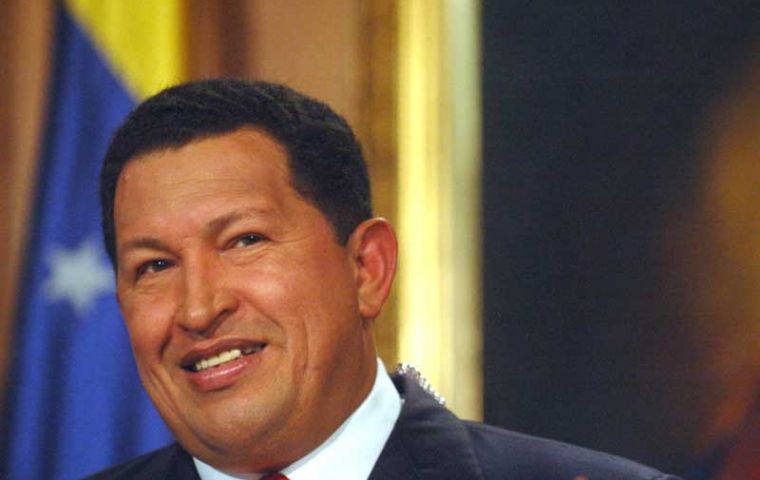 Venezuela has imposed sweeping power cuts on industry and businesses in order to save its limited energy resources and avoid mass blackouts. The government said the cuts were because of falling water levels at the Guri Hydroelectric dam, which supplies much of the country's power.
President Hugo Chavez also announced the creation of a network of "Socialist" shops to supply cheat items from food to cars, helping to combat speculation.
Energy Minister Angel Rodriguez said that without cuts, the dam could stop feeding the power grid early next year. A drought in the region has caused water levels to drop dramatically.
Shopping centres have to turn off their lights by 21:00 as part of the widespread rationing, while casinos and bingo halls have to turn theirs off by midnight.
Billboards also have to use energy-efficient light bulbs.
Businesses that do not comply with the new measures will be forced to close for one day, or three days for repeat offenders.
The government also told businesses to draw up plans to cut energy use by 20%.
Chavez also launched this week the first of a network of "Socialist retail shops" which will be selling at very modest prices everything from food to imported cars from China and Argentina, and garments from Bolivia.
"We are creating Comerso, Corporation of Socialist markets, said Chavez: "a network of affiliates that will sell at very affordable prices".
"We'll show them what is good; we're going to show them what is a true market and not a speculative, hoarders' market; shops for the people" said Chavez during the inauguration of a "Socialist" outlet for the sale of the traditional arepas (corn flour bread) in one of Caracas' humblest quarters.
The selling price for arepas will be five Bolivares (2.33 US dollars) which is five times cheaper than in local shops. "We're going to push out of the market all the junk food that only makes people fatter", said Chavez.
"And we will also sell cars, very nice cars and very cheap…" he added.