Car sales in Chile indicate the country is on road to recovery
Sunday, December 27th 2009 - 06:23 UTC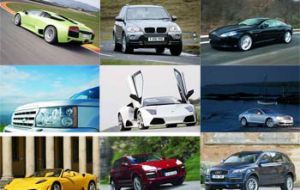 A November report shows a 27.3% spike in new car sales in Chile, making it the largest sales increase the country has seen in two years. The last similar increase of 29.9% was before the recent financial crisis, in January 2008.
Increased sales of light-weight vehicles showed the best growth in the industry since before the crisis, with a total of 17,759 vehicles sold this year, according to a report by the National Automobile Association of Chile (ANAC).
Around the same time last year, there was a sales increase of only 3.8%, which was the first indication of market improvement since the start of the crisis in September 2008.
The report also showed more customers opting for more expensive cars. Sales of economy vehicles - valued at less than six million pesos (12,000 USD) – dropped from a 30% market share in October 2008 to 17.9% this November.
Luxury automobile sale – cars valued at more than 20 million (40,000 USD) – increased from 3.1% market share to 4.5%.
"People are starting to have more confidence. Compared with other countries, Chile is demonstrating outstanding success in overcoming the crisis," said ANAC secretary general Gustavo Castellano.
He attributed the spike in car sales to the overall rejuvenation of the national economy.
Castellano also said sales growth was due to "the fact that the Central Bank shows no sign of increasing short-term interest rates, which allows more people to make purchases on credit."
Total new car sales this year will be about 150, 677 units, surpassing the 130,000 figure estimated by ANAC at the beginning of the year. "This data makes us very optimistic for what 2010 will bring," said an ANAC spokesperson.
According to the November report, US brand Chevrolet is the industry leader in Chile with 17.6% of the new car sales. Other popular cars sold in Chile include Hyundai (15.2%), Kia (10%), Nissan (9.5%), and Toyota (7.1%).
By Kamille Go - Santiago Times