Nigerian failed terrorist exposes security porosity and lack of coordination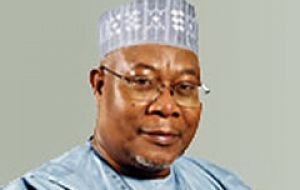 Al Qaida warned of a terror attack just days before a former British student allegedly attempted to blow up a transatlantic airliner carrying 278 passengers, it has emerged. Security services on both sides of the Atlantic are under scrutiny after it emerged Umar Farouk Abdulmutallab was able to board the jet with explosives despite warnings of his extremism, including one from his millionaire father.
Airline passengers were facing the prospect of tighter security checks in the coming days after US President Barack Obama ordered a fresh review of screening processes.
Scotland Yard detectives continued to search the 23-year-old's luxury apartment in a central London mansion block as it emerged an al Qaida operative in Yemen threatened the US and said "we are carrying a bomb" in a video posted online just four days before the attack.
The student was charged in hospital on Saturday night with attempting to destroy the aircraft during its final approach to Detroit airport on Christmas Day, the US Justice Department said.
Abdulmutallab, who studied mechanical engineering at University College London between 2005 and 2008, was also charged with placing a destructive device on the Northwest Airlines Flight 253.
A fresh British visa request was refused in May after he applied for a bogus course, Whitehall sources said.
Abdulmutallab claimed he received training and instructions from al Qaida operatives in Yemen, US law enforcement officials said.
In the December 21 video posted on extremist websites affiliated with al Qaida, a bearded man in head-dress, identified as Mohammed al-Kalwi, says: "We are carrying a bomb to hit the enemies of God. O soldiers, you should learn that we do not want to fight you, nor do we have an issue with you. We only have an issue with America and its agents, and beware of standing in the ranks of America."
According to an affidavit filed in support of the criminal complaint, Abdulmutallab had a device attached to his body when he boarded the aircraft in Amsterdam on Christmas Eve. As the flight was approaching Detroit Airport, Abdulmutallab was said to have set off the device, which resulted in a fire and what appears to have been an explosion.