Spain names first director for the Instituto Cervantes in Gibraltar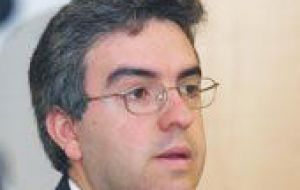 Francisco Oda-Angel, the former director of the Instituto Transfronterizo will be officially assuming his post as the first director of the Gibraltar branch of the Instituto Cervantes (equivalent of the British Council) as from January 1st 2010, reports the Gibraltar Chronicle.
The news was confirmed last week by Carmen Caffarel who heads the cultural institution in Spain. Together with Oda-Angel, new directors have also been appointed to Bordeaux, Tangier and Fez.
Oda-Angel who is well known in local political and journalistic circles has a doctorate in sociology and is currently pursuing further studies in law.
Since 2004, after leaving the Instituto Transfronterizo, Oda-Angel moved to the Escuela Diplomatica in Madrid as a head of department and regularly lectures at the University Rey Juan Carlos in the faculty of social and legal sciences.