Argentina's stock market completes biggest annual gain in 18 years: 115%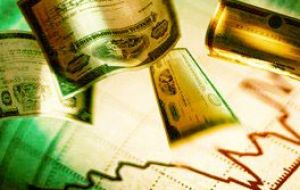 Argentina's main stock index completed its biggest annual gain in 18 years. The Merval index's 115% rise this year is its best performance since 1991 and reverses a 50% drop in 2008.
Furthermore Argentina's dollar-denominated bonds returned 133% this year, the most since at least 1994, according to data compiled by JPMorgan Chase & Co. They lost 58% in 2008.
The Merval was among the top performers this year among 90 global benchmark indexes. Investor confidence rose as commodity prices again soared 32.9% this year and the government said it plans to exchange 20 billion US dollars of defaulted debt.
The intended swap, which will enable Argentina to tap international credit markets for the first time since it defaulted on 95 billion of sovereign bonds in 2001, has pushed the yield on the benchmark 8.28% dollar bonds due in 2033 down to 11.31% from 15.8% six months ago. The extra yield investors demand to own Argentine bonds rather than US Treasuries shrank to its lowest since August 2008, slipping below 6.5 percentage points, according to JPMorgan.
The Merval lost half its value last year as the global financial crisis stifled the country's commodity export revenues and President Cristina Fernandez de Kirchner revealed plans to seize 29 billion USD in private pension funds. Argentina is the world's second-biggest corn exporter, third-largest soybean producer and eighth-largest wheat exporter.
The five banks in the Merval soared at least 140 percent this year as the bond rally pointed to increased values of their fixed-income holdings. Government and central bank securities account for more than a quarter of Argentine bank assets, according to Raymond James & Associates Inc. in Buenos Aires.
Banco Patagonia SA was the index's top performer with a 210 percent surge while a rally in raw-materials prices fuelled advances by companies such as Tenaris.
Argentina's economy is forecasted to expand 4.1% next year after contracting this year for the first time since 2002. However Argentina's Economy Minister Amado Boudou did not discard up to 7% as the worst of the global financial crisis eases. Critics say the Argentine government is usually too optimistic with its economic expectations.
Private experts forecast the Argentine economy will contract in 2009, though the government says the economy will grow slightly.