Brazil has record increase of international reserves in 2009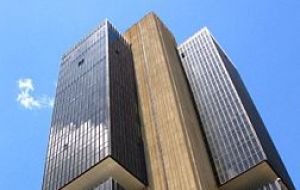 Brazil's Central Bank reserves soared 23.4% in the last twelve months having reached 239 billion US dollars by December 31st, according to the latest data available. Nevertheless the Central Bank points out that this was below the December 2nd record of 239.4 billion USD.
This also means that proportionately Brazil had the highest percentage increase in foreign exchange reserves among the leading emerging economies, more precisely the BRIC (Brazil, Russia, India and China) group.
During 2009, and for the ninth year running, Brazilian international reserves increased 45.2 billion USD. This is also the longest period of growing reserves since statistics became official in 1957.
China's reserves, --based on available data, the twelve months to September--, increased 19.3%, although given the turnover volume, the percentage is equivalent to 366.9 billion US dollars, which is greater than all of Brazil's international reserves. At the end of September China's central bank was sitting on 2.27 trillion USD.
In India reserves jumped 12.5% in the twelve months to October reaching 284.3 billion USD, while in Russia international reserves actually dropped 10.4% in the twelve months to October and now stand at 434.4 billion USD.
In Brazil following the most critical period of the recession, the Central Bank in May 2009 begun daily purchases of US dollars in the domestic market which coincided with the massive inflow of foreign capital. Since then the bank purchased 26.9 billion USD in the Brazilian domestic market.