Chilean team rescue 23 survivors from the rubble of Haiti's main hotel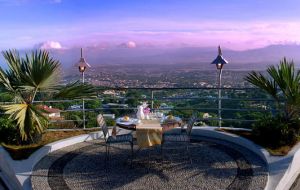 Rescuers dug out 23 survivors out of the rubble of the biggest hotel in Haiti's capital, which collapsed in this week's quake, the head of a Chilean team at the site said Friday.
"Chilean specialists arrived overnight with search dogs and worked with teams from other countries, and 23 survivors emerged" from the Hotel Montana, Juan Gabriel Valdes, a former head of the UN peacekeeping force in Haiti, told Santiago's Radio Cooperativa.
He did not give their nationalities.
The Montana Hotel, located in the hills overlooking the capital Port-au-Prince, was a 98-year-old luxury property used by many foreign aid staff and tourists.
French and US rescue teams on Thursday had already saved a dozen people from its shattered remains.
"Some sectors of the hotel have caved in more than others, but there were these developments overnight, and without any doubt they were pretty extraordinary," Valdes said.
Around 200 people were reported missing in the hotel hours after the quake. It was feared they were trapped under the rubble of the hotel.
Valdes also said that the rescue work at the headquarters of the United Nations will be suspended, as the building was completely destroyed and there are very few possibilities of finding more people alive.
The Haitian authorities estimate that there are at least 100,000 deaths and 3 million victims caused by the devastating earthquake. An estimated 300.00 homes have also been destroyed.