Icebreaker Almirante Irizar expected to be operation for 2011/2012 season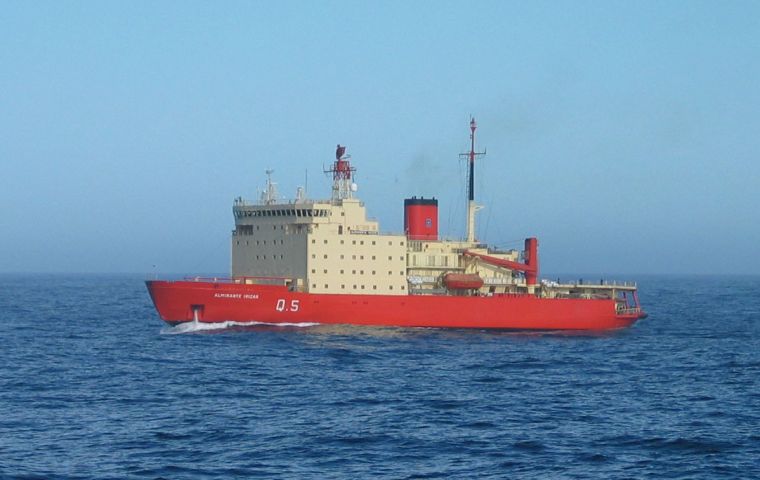 Argentina expects to have its main icebreaker Almirante Irizar back in sailing conditions by October 2011 and fully operational for the 2011/2012 Antarctic season, according to reports in the Buenos Aires press.
The task of repairing and refurbishing the icebreaker which suffered extensive damage in April 2007 virtually leaving her out of service was contracted to Argentine Tandanor shipyards. However Tandanor given the massive refit needed to recover the vessel subcontracted most of the sophisticated engineering to Spain's Sener.
Sener is a multidiscipline engineering, consultancy and systems integration company with a qualified workforce of more than 2.000 people and covers areas such as civil engineering and architecture, aerospace, aeronautics, control and guidance systems and marine engineering. The company has offices in Barcelona, Bilbao, Madrid, Valencia, Seville, Algiers, Buenos Aires, Lisbon, Mexico City, Okayama, San Francisco and Warsaw.
The tasks to be undertaken consist of replacing an estimated 600 tons of steel; new power and electricity generating plants; increasing working and lodging capacity to accommodate 313 people (most of them scientists); replacing all navigation, communication and technical security equipments.
Meantime for this 2009/2010 Antarctic season Argentina is leasing the Russian flagged polar vessel "Vasili Golovnin".
The 121 metres long Almirante Irizar displaces 14.899 tons and was built in Finland and launched in 1978.