Closer ties Australia/Chile now also include tax treaty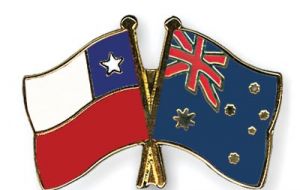 Australia announced last week the first tax treaty with Chile. Nick Sherry, Assistant Treasurer of Australia, announced that Australia and Chile had reached agreement on a new tax treaty. The proposed treaty, the first between the two countries, will reflect the economic, legal and cultural interests of each.
It will allow for the exchange of taxpayer information, including bank information, between Australian and Chilean tax administrations, Senator Sherry said.
Sherry said Chile is a major destination for Australian investment in South America, especially in the mining sector.
"Chile is a key economic and trading partner for Australia in the growing South American market, with two-way trade now worth over 1.28 billion USD" he said.
Chile is Australia's third largest trading partner in Latin America, with two-way trade totalling 1.275 billion USD in 2008-09.
Major exports to Chile include coal (136 million USD in 2008-09), beef, civil engineering equipment, and specialized machinery and parts. Australia's imports from Chile totalled 552 million USD in 2008-09 and included copper (295 million USD), lead ores and concentrates, pulp and waste paper and wood.
"The proposed treaty establishes an internationally accepted framework for the taxation of cross-border transactions which will also reduce investor risk by providing a degree of legal and fiscal certainty," Sherry said.
Agreement on the new treaty follows recent changes to Chile's domestic law to enable Chile to exchange banking information under its tax treaties in accordance with international best practice.
The governments of the two countries must complete the necessary procedures before the proposed treaty can be signed and submitted to the respective parliaments. It will enter into force after approval by the parliaments and an official exchange of notes, an Australian government press release reported.
Australian ambassador Virginia Greville will host a private reception today, Tuesday, for key partners in the Australia-Chile relationship to celebrate Australia day and make the announcement official.
By Laura Burgoine - Santiago Times