Argentine Jan inflation: 1% for the government, double for consultants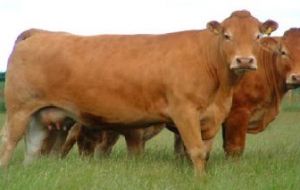 Consumer prices in Argentina recorded a 1% increase in January, according to the Indec national statistics bureau. In comparison to the same month last year, inflation reached 8.2%, a figure which is highly criticized by researchers and specialists.
"Goods, which represent a 62% of the whole basket, varied 1,2% whereas the services, which stand for 38%, varied 0.8% when comparing figures to those belonging to last month" the Indec reported.
In spite of government optimism all private economic consultants estimate that January inflation was above 2%. These include Ecolatina and Finosport, 2%; Buenos Aires City headed by Graciela Bevacqua, former statistics director of Indec sacked for refusing to make up numbers, 2.3% and Bein&Associates, 2.4% and Joaquin Ledesma, 2.5%.
During the week previous to the official release Economy Minister Amado Boudou admitted there were some "specific item increases" such as with beef but "no inflationary process".
Argentine president Cristina Fernandez de Kirchner blamed meat prices on cattle ranchers for holding on to cattle. Beef, a staple of the Argentine diet, has ballooned 180% on average since 2007 and 25% since the beginning of 2010.
To help contain domestic prices, the Argentine government banned beef exports for three months.
In the item by item statistic Indec reported a 4.7% increase for beef and 7.06% for special cuts, which has been openly contested by private economic consultants, business and union leaders.
Nevertheless January's Indec increase is double the percentage of a year ago, 0.5%.
Wholesalers' prices also went 1% up during the first month of 2010, according to Indec and construction costs, 0.5% over December and 10.9% in the last 12 months.
The Indec statistics bureau also showed that the basic food basket has gone up from 481,8 Argentine pesos on December 2009 up to 492, 3 pesos on January 2010. On the other hand, the total basic food basket, which defines the poverty line, increased 1.7%, moving to a total of 1,095.3 during January.
Two former Economy ministers also agreed that Argentina is undergoing a "serious" inflationary process. Ricardo López Murphy, from the opposition estimated annual inflation in 2010 to be above 20%, while Felisa Miceli who was a member of the Kirchner cabinet said consumer prices "this year will have a floor of 15%" and that the process will be most intense in the first months of the year.
Meantime teamster Hugo Moyano and head of the all powerful Peronist trade unions movement, CGT, and a close ally of the ruling Kirchners said "a little inflation is not bad for the economy" but just in case anticipated that his grouping will be demanding a salary increase of 25%.