Jaguar and Land Rover under new owner India's Tata turn a profit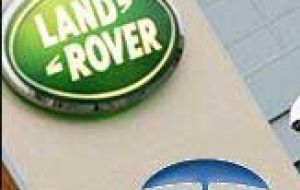 Jaguar Land Rover turned in a profit of £55 million in the last three months of 2009 after a loss of £60 million in the previous quarter. The company's owner, India's Tata Motors, said the bounce back was thanks to stronger market conditions.
It added that its range of new models had helped its performance.
Its sales jumped 68% from a year earlier to more than 165,000 models, with most of the growth coming Russia, Europe, North America and China.
Tata, which bought the business from Ford in 2008, said cost-cutting also boosted results and it plans to make further changes to the business.
On Thursday, Tata said it had received a £340 million loan from the European Investment Bank to finance research into more energy-efficient car bodies.
Jaguar Land Rover employs 14,500 staff in the UK but Tata is deciding whether to shut its factory at Castle Bromwich in the West Midlands, which makes Jaguars, or the site at Solihull, which makes Range Rovers.
It does, though, plan to create up to 800 new jobs at Halewood on Merseyside, where a new Range Rover will be built. The company wants to trim the wages of new employees by 20%, and close its final salary pension scheme to new members.
Talks with unions over pay and pensions recently broke down.
Earlier this month the company's chief executive, David Smith, stood down.
The firm said his departure was not linked to the recent talks' breakdown.