Positive surprise from the UK economy in the fourth quarter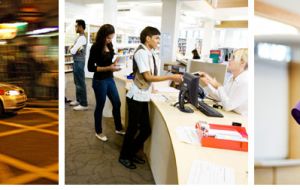 The United Kingdom economy grew at a greater rate than previously thought in the final three months of 2009, official figures have shown. The Office for National Statistics revised its figure for fourth quarter GDP to show 0.3% growth - up from its previous estimate of 0.1%.
The figure, which is drawn from a greater pool of economic data than the initial estimate revealed a month ago, was also higher than the 0.2% expected by the markets.
The rare good news for the beleaguered economy came as the services and manufacturing sectors were shown to have performed better than expected. The latest output figure confirms suspicions among many commentators that earlier calculations underestimated the performance of the economy.
It will also ease the political pressure on the Government over its stewardship of the UK through recession as a General Election looms. Growth in the services sector - which accounts for 75% of output - was revised up from 0.1% to 0.5%.
Output from production industries was lifted from 0.1% to 0.4%, with the ONS doubling its figure for manufacturing growth.
There were also encouraging signs for consumer spending, as household expenditure rose by 0.4% - the biggest rise since the opening three months of 2008.
Although the figures suggest the UK's emergence from recession was slightly more pronounced than previously believed, revisions to previous quarters show the recession was the deepest on record.
Overall, there was a 6.2% peak-to-trough slump, exceeding the 6% fall seen 30 years ago in the early years of Margaret Thatcher's leadership.