Falklands' government donates £ 5.000 to Chile Earthquake Appeal Fund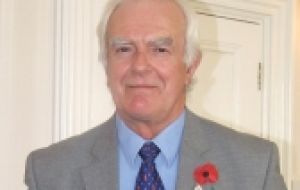 The Falkland Islands Government donated £ 5.000 to the Chile Earthquake Appeal Fund, which was opened by Chilean residents in the Islands to help victims of the earthquake that devastated central Chile.
The payment was unanimously approved by the Falkland Islands Legislative Assembly.

Following the vote Roger Edwards reiterated the message of support sent by Members of the Legislative Assembly on 2 March 2010 to the Chilean president and people, saying that "Falkland Islanders join with our Chilean neighbours in mourning the great loss of life caused by the earthquake".
He said that the people of the Falkland Islands value the close contacts "which we maintain with Chile through our many business links", and praised the visiting medical team from Clinica Alemana de Santiago who carried on their work at the King Edward VII Memorial Hospital in Stanley notwithstanding the terrible news from their own country".
Rogers ended by noting that the Falkland Islands "have a strong long established resident Chilean community who are a welcome and vibrant part of today's modern dynamic society", and wished them every success with their fund-raising efforts.
In February the Falkland Islands Government also donated £5,000 to the Haiti Earthquake Appeal Fund.