UK consumer inflation falls to 3% in February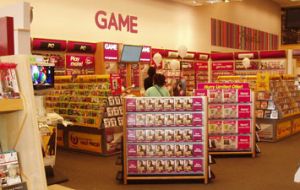 Lower prices of toys and games have contributed to a fall in the UK's headline rate of inflation to 3% - closer to the Bank of England's 2% target. The Consumer Prices Index (CPI) fell to 3% in February from 3.5% in January, new figures from the Office of National Statistics (ONS) show.
Meanwhile the headline rate of Retail Prices Index (RPI) inflation, which includes mortgage interest payments, was unchanged at 3.7% in February. ONS noted that prices for items such as petrol and household goods saw smaller increases than 12 months earlier, while British Gas also cut gas prices.
Lower prices for toys and games, --held after reductions last year--, helped push the CPI down according to the ONS. Only the cost of clothing and footwear rose significantly enough to have an upward impact on inflation.
The figures are likely to raise hopes that inflation has peaked, and will drop back below the Bank of England's 2% target by the end of the year. The Bank had insisted that the recent spike in inflation was caused by effects linked to the sharp fall in the price of oil in 2008 and the temporary cut in VAT.
Howard Archer, economist at IHS Global Insight, said the bigger-than-expected fall in CPI would be "pretty well received" by the Bank of England and ease concerns among some rate-setters over inflation risks.
He said: "February's moderation in consumer price inflation was primarily due to utility price cuts and the fact that food prices rose much less than a year ago.
"It is also likely that many retailers put prices up less this February than a year ago following the ending of the post-Christmas clearance sales as there was less sharp and extensive discounting in the sales in the first place."
Jonathan Loynes, economist at Capital Economics, added: "Looking ahead, inflation may stay close to current levels over the next few months. But it should fall back sharply later this year and in 2011 as the vast amount of spare capacity in the economy keeps core price pressures subdued".