Chile and Uruguay best ranked in global information technology report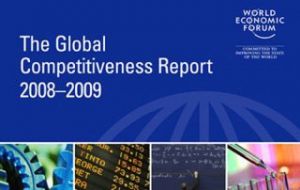 Sweden tops the rankings of The Global Information Technology Report 2009-2010, released this week for the ninth consecutive year by the World Economic Forum.
Sweden is followed by Singapore and Denmark, which was in the number one position for the last three years. Switzerland (4), the United States (5) and the other Nordic countries together with the Canada, Hong Kong and the Netherlands complete the top 10.
In South America Chile and Uruguay lead in positions 40 and 57.
With an extensive coverage of 133 economies worldwide, the report remains the world's most comprehensive and authoritative international assessment of the impact of ICT on the development process and the competitiveness of nations.
The report is produced by the World Economic Forum in cooperation with INSEAD, the leading international business school, within the framework of the World Economic Forum's Global Competitiveness Network and the Industry Partnership Programme for Information Technology and Telecommunications Industries.
According to the report, only four countries in Latinamerica and the Caribbean figure among the top 50 of the list, Barbados, 35; Chile, 40; Puerto Rico, 45 and Costa Rica, 49.
Mercosur member countries do not outstand with Uruguay ranking 57; Brazil, 61, Argentina, 91, Venezuela 112 and Paraguay 127.
Other Latinamerican countries include, Panama, 58; Colombia, 60; Jamaica, 66; México, 78; Peru, 92; Honduras, el 106; Ecuador, 114; Nicaragua, 125 and Bolivia 131.
Spain ranks 34, one of the weakest of European countries together with Italy, 48.
Countries worth mentioning as reference are Japan in position 21; China, 37, while Australia ranks 16 and New Zealand, 19.