WTO forecasts global trade will experience 9.5% record growth in 2010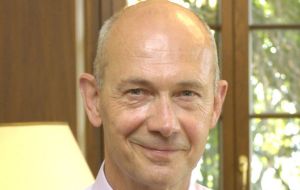 After the sharpest decline in more than 70 years, world trade is set to rebound, according to economists at the World Trade Organization.
In 2009, the volume of world merchandise exports fell 12%, mainly because of the global financial crisis. Now the WTO predicts world trade will bounce back and record growth of 9.5%.
The economists believe that continued trade expansion means that it will take another year for trade volumes to surpass the peak levels of 2008.
"We have seen the light at the end of the tunnel and trade promises to be an important part of the recovery," said WTO's director general Pascal Lamy.
Exports from developed economies are expected to increase by 7.5% in volume terms over the year, while shipments from the rest of the world should rise by about 11% as the world emerges from recession.
A danger to the recovery is the "significant slack" remaining in the global economy, meaning that factories and production facilities around the world continue to operate at well below capacity. It will take a while before new capacity is added.
The other significant factor is unemployment, which is likely to remain high throughout 2010 in many countries, according to the WTO.
The WTO uses volume to measure changes in global trade because it is not distorted by changes in commodity prices or exchange rates.
In dollar terms, the value of world merchandise exports fell 23% to 12.15 trillion in 2009, while world commercial services exports declined 13% to 3.31 trillion. This marked the first time since 1983 that trade in commercial services declined year on year.