Aftermath of scandal: strict expenses rules and safeguards for British MPs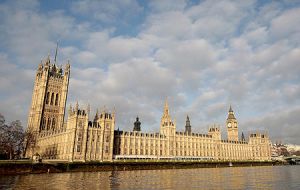 British Members of Parliament will not be allowed to buy taxpayer-funded second homes under new expenses rules after the election. Those with seats at least 20 miles or an hour from Westminster will be able to claim rent up to £1,450 a month - equivalent to a one-bed flat.
But MPs will be able to employ one relative, subject to "safeguards", said expenses chief Sir Ian Kennedy. He added the "tough" rules were a "clear break" with the old system, widely discredited by the expenses scandal.
Sir Ian, head of the new Independent Parliamentary Standards Authority, has been considering proposals drawn up after a seven-month inquiry last year.
He unveiled a new regime which will see a computerised system used to make and process claims, to start the day after the general election.
Sir Ian rejected the proposal that MPs should not be allowed to claim to employ any relatives - he said they could offer "value for money" as long as there were safeguards in place.
These included a limit of one relative - which also extended to civil partnerships, live-in co-habitees and financial partners - although it will not apply to existing staff.
"Precise salaries" of relatives must also be published.
The new rules will reduce maximum annual accommodation and office claims from £56,915 to £40,957 for MPs with seats outside London and from £40,192 to £26,915 for the rest. MPs will not be able to claim towards buying a second home, instead they will be able to claim to rent up to the value of a one-bedroom flat.
But 128 MPs will not be eligible to do so because their constituencies are within 20 miles or an hour's travel from Westminster.
However those in London will be able to claim for a taxi home - up to £80 - if the House of Commons sits after 11pm, while those with commuter belt constituencies will be allowed to claim up to £130 to stay in a hotel.
MPs who already own taxpayer-funded second homes will be able to keep claiming until August 2012 but Sir Ian said profits would be "recouped".
MPs with children aged under five, single parents with children under 21 and those caring for disabled children and adults will get extra support, Sir Ian said.
"It's not our job to punish MPs for past wrongdoings, it is our job to establish new rules which give the public value for money, allow MPs to do their job and provide for vigilance against abuse," he said.
"The new rules will be fair, workable and transparent. This is a tough settlement but a fair one". All MPs' claims - including those that are rejected - and Ipsa's responses to them will be published on a "rolling" basis in future.
Until recently they have only been published once a year under general headings and Commons authorities fought attempts to get more revealed. Sir Ian said the new system would be "transparent".
Cleaning and gardening claims will no longer be allowed and MPs will have to pay for their own "daily commute" although they will be able to claim for trips between Westminster and their constituencies.
MPs could claim for public transport costs at the "any time standard open rate" but "significantly fewer" claims for journeys by MPs' families would be allowed.
The £25-a-night "subsistence allowance" MPs have been able to claim without receipts would end. Instead MPs will be able to claim £15 for an evening meal, when the House sits after 7.30pm, if they produce a receipt.
Sir Ian said Ipsa would not give MPs a "resettlement allowance" - the one-off payment of up to £64,000 retiring members can currently claim, dubbed a "golden goodbye".
He said that was not an expenses matter and should be considered as part of any future remuneration package.
A bill going through Parliament would create a compliance officer who could impose sanctions on MPs who break the rules. If it did not go through, the new Independent Parliamentary Standards Body would have to refer breaches to the standards commissioner John Lyon.
Commons leader Harriet Harman said the new scheme marked a "clean break with the past", adding: "It puts in place a fully independent, transparent system, which will be subject to robust audit and assurance."
Liberal Democrat frontbencher David Heath added: "Nick Clegg was the only party leader who suggested a year ago that MPs should be taken out of the property game altogether, and I'm glad this has been taken up."
But Matthew Elliott, of the TaxPayers' Alliance pressure group, said it was "unbelievable" that MPs could keep employing a relative.
"Ipsa originally proposed a ban, and the consultation backed them overwhelmingly on it, but they seem to have buckled under lobbying from MPs," he said.
Sir Christopher Kelly, whose expenses review last year recommended a ban on employing relatives, told the BBC he thought it was a "mistake" to continue to allow the practice and it should be kept under review.
But he said: "We are pleased that the great majority of our recommendations have been adopted... the important thing now is that the new Parliament can make a fresh start with a new expenses scheme. (BBC).-