Message from the Falkland Islands Government on the 28th Anniversary of the invasion by Argentina
Friday, April 2nd 2010 - 00:48 UTC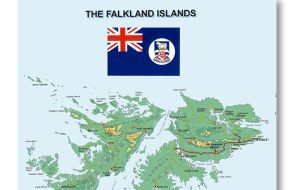 Today we remember the events of 2 April 1982 which led to the deaths of over nine hundred people in the Falkland Islands over a period of 74 days.
For those personally involved in the war, and their families, today will bring back sad and painful memories.
In Britain, the Falkland Islands and in Argentina, the families of the fallen will be reflecting on the events of 1982. Two hundred and fifty five British servicemen, three Falkland Islanders as well as six hundred and forty nine Argentine servicemen lost their lives in the war. Many more were wounded, physically and mentally. Some will never recover.
For many years, Falkland Islanders have welcomed next of kin visits from both Britain and Argentina. Only last October, under the auspices of the Argentine Families Commission, three hundred and seventy five relatives visited the Falklands to rededicate the Argentine cemetery at Darwin. It is right and proper that these visits should continue.
Many veterans from both sides have also visited the Falkland Islands to ease the pain of that conflict. We welcome them and pay tribute to their courage.
Twenty eight years after the war, the Falkland Islands are a self-governing Overseas Territory of the United Kingdom with the inalienable right to determine our own future. It is appropriate that, on this day, we should re-emphasise our wish to seek peaceful co-operation with our neighbours as full participating members of the South Atlantic community, working with each other to ensure that never again will the tragedy of 1982 be repeated.
Those who made the supreme sacrifice on both sides would expect nothing less of us.
Members of the Legislative Assembly, Falkland Islands Government