As markets begin to normalize controversy over capital inflow controls resurfaces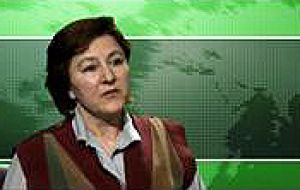 The International Monetary Fund has warned that an over reliance on capital controls could derail the current global recovery. Although admitting that it may be a good idea for one country to apply controls on capital inflow, as the levy imposed by Brazil, "it could encourage too many others in the region to follow suit".
"Even if capital controls prove useful for individual countries in dealing with capital inflow surges, they may lead to adverse effects on other countries. The adoption of inflow controls in one country, if effective, can divert capital flows to its peers, prompting the introduction of capital controls in those countries as well. A widespread reliance on capital controls may delay necessary macroeconomic adjustments in individual countries and, in the current environment, prevent the global rebalancing of demand, which would hinder global recovery and growth" according to a paper by Effie Psalida, from the IMF Monetary and Capital Markets Department.
Psalida argues that while capital controls can be useful in selected circumstances, the overall evidence on the effectiveness of controls is mixed. "There is some indication that controls can keep capital inside the country longer—although they do not reduce the volume of inflows—and create greater room for the central bank to conduct an independent monetary policy".
However the unconventional monetary policy measures undertaken during the crisis helped stabilize the financial system and supported the return to growth "but the current highly liquid conditions and the resulting surge in capital flows pose policy challenges to a number of countries where the crisis did not originate".
The IMF economist admits even when asset valuations in economies experiencing capital inflows have not yet returned to the pre-crisis levels, the primary risk is rising inflation expectations in the domestic goods and assets markets.
"Sudden surges in capital inflows also raise concerns about vulnerabilities of those countries to abrupt stops or reversals in those flows once the global liquidity is unwound".
The report from economist Psalida is addressed to analyze problems faced by policymakers in some advanced and emerging market economies with relatively strong growth prospects and higher interest rates, given the unprecedented liquidity created by countries to fight the economic crisis.